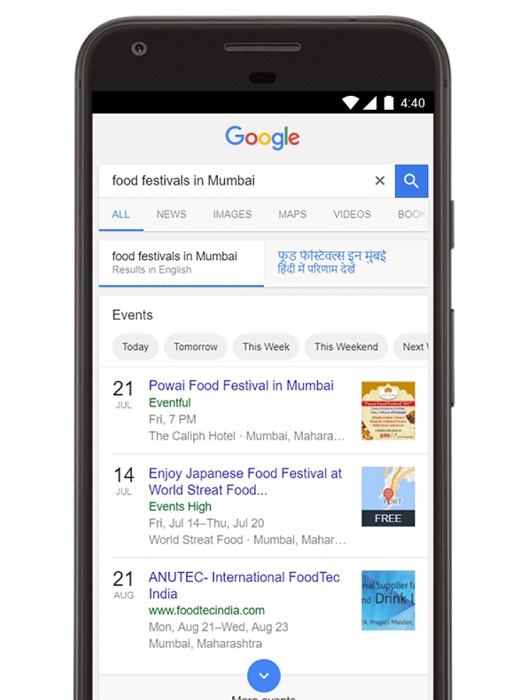 Google has updated Search to make it easier for you to find all the popular events that are happening in your city. The popular events feature is available via Google Search app and the mobile web. The feature was first launched in the US in May.
Nishant Ranka, Product Manager said in a blog post,
Starting today on the Google app and mobile web in India, doing a search for events brings up a clear summary of activities from sites from across the web like BookMyShow.com, AllEvents.in, EventsHigh.com, 10times.com and more, that might be just what you're looking for.
You can search for events happening today, tomorrow, next week, next month and so on. If you search for "art events this weekend" Google Search will show list of art related events happening around you. Google already shows you list of nearby restaurants, places nearby, cafes, restaurants and more in India.