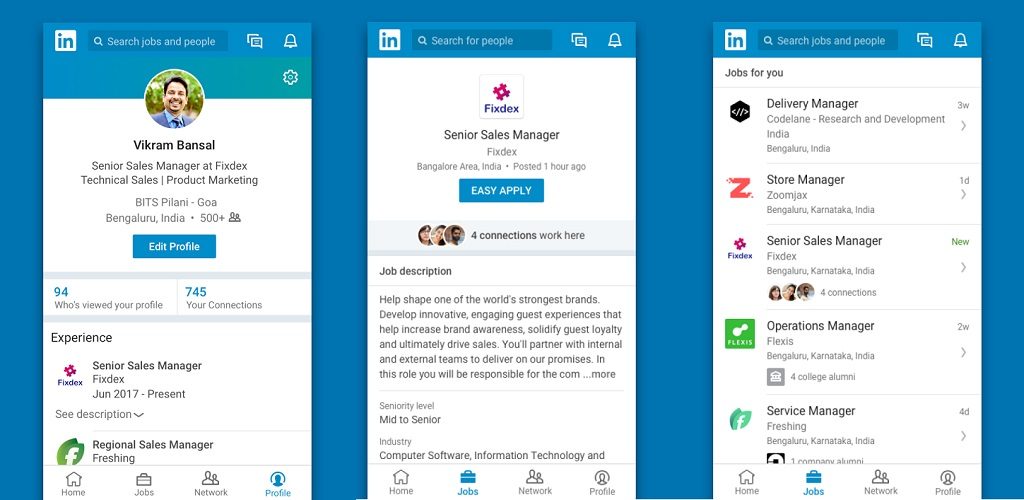 In a bid to bolster its effort in India, LinkedIn has launched LinkedIn Lite mobile app for Android. The largest professional network had launched LinkedIn Lite mobile website in September last year. Weighing less than 1MB, the app has been made in India will be expanded to over 60 countries in coming weeks and months. .
The app is aimed at users who have slower data networks, expensive data plans and low-end mobile handsets. LinkedIn Lite is a toned down version of the original LinkedIn app. It loads pages under five seconds and reduces data usage by more than 80 percent. The app has all the important features similar to the native app like news feed, jobs, profile, messaging, notifications, and search. The UI is minimal without any heavy graphics for faster page loading. Currently, there are no plans for an iOS version as Android accounts for 97 percent of all smartphones in use in India.
Earlier in April this year, LinkedIn crossed the 500 million member milestone while the Indian user base was stated at over 42 million. Twitter rolled out Twitter Lite and YouTube unveiled YouTube Go beta mobile app in India this year. Facebook launched Facebook Lite in India in 2015.