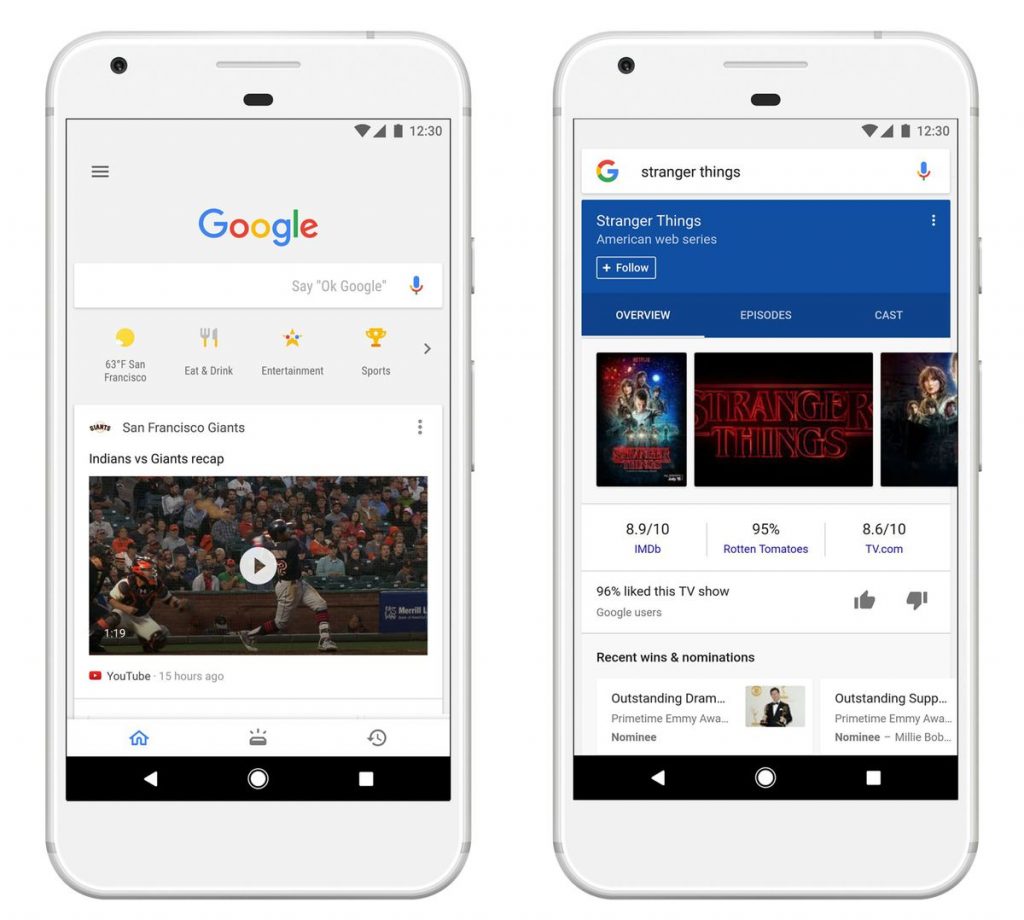 Google is introducing a news feed that will comprise of personalized articles, videos and other content. The feed will appear underneath the search box. 
Google says it has tweaked its machine learning algorithm to offer cards with things like sports highlights, top news, engaging videos, new music, stories to read and more in the news feed. In addition, the feed will now show trending events in your area and around the world. Google will learn from your patterns and history to offer a more personalized content.
Up next, users will now be able to follow topics, right from Search results. A new"Follow" button has been added next to certain types of search results—including movies, sports teams, your favorite bands or music artists, famous people, and more. Tapping the follow button will start offering updates and stories about that topic in your feed. Users will be able to see relevant information regarding news stories for a more holistic understanding about the topics in your feed. A header in the news feed will puts your interests front and center, letting you search that topic on Google with one tap.
The new feed experience is now available in the Google app for Android (including the Pixel Launcher) and iOS in the U.S. and rolling out internationally in the next couple of weeks.