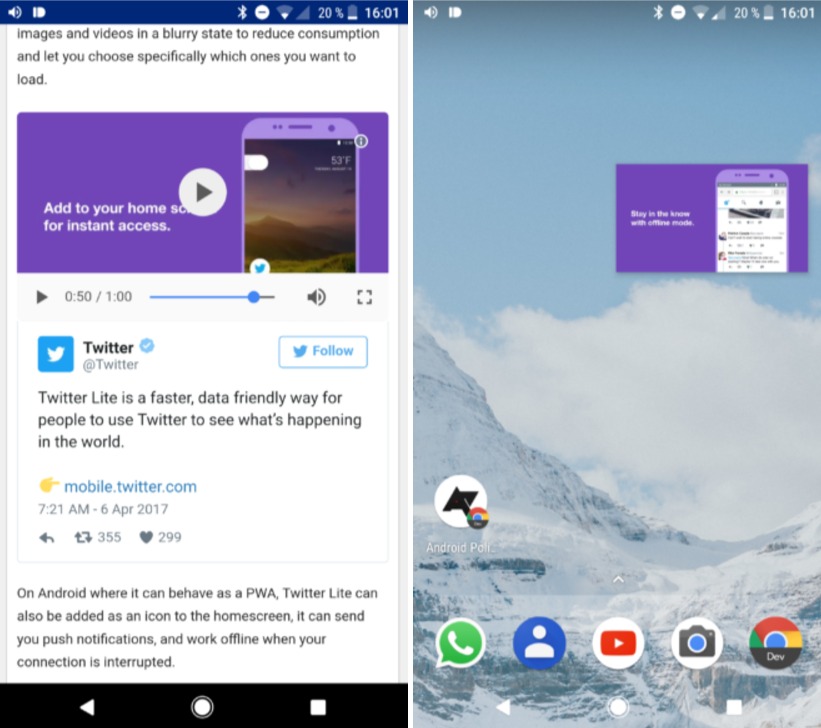 Android O, the next Android OS comes with some new and handy features such as notification channels, adaptive icons, and more. One of the features that stands out is picture-in-picture (PIP) support. Now, Google is adding PIP support for Chrome. It is already available for VLC, Duo and Play Movies.
Picture-in-picture feature essentially lets you watch the video using Chrome and still browse, check email and do other tasks while the video continues to play in a small window. In order to get Chrome's picture-in-picture video playback feature, just fire up a video in the browser and then hit your Recent apps button twice. This will minimized the video and it will continue to play in a tiny window that can get moved around the interface.
Android O will bring more fluid experiences, as well as improvements to what the company call "vitals" like battery life and security. Apps will also be faster and smoother in Android O by default without any changes to the apps.