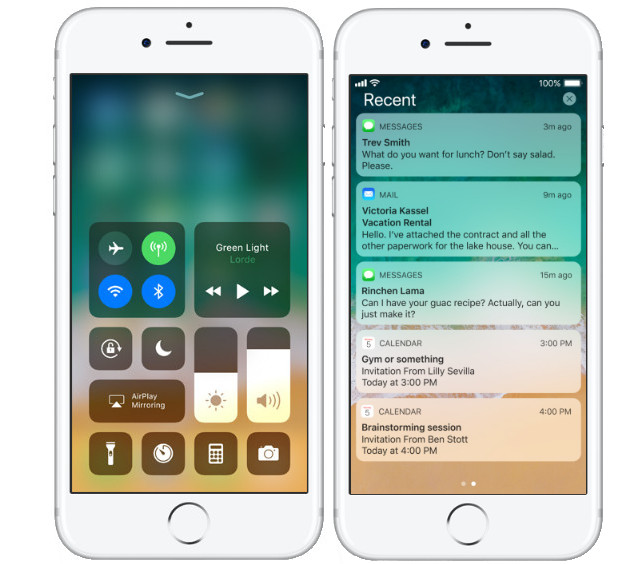 Apple recently introduced iOS 11 with new Files app, Enhanced Siri, Voice Translation, Unified Control Center and more. The company has revealed that iPhone 5, iPhone 5c and iPad 4 will not get the upcoming iOS 11 update. You will still be able to use the devices with iOS 10 but you may not receive security updates. Apple announced that it has decided to end support for devices and apps using 32-bit processors as iOS 11 will only work on newer iPhones that have a 64-bit processor which allows the system to use larger amounts of memory.
So here's the full list of Apple devices that are scheduled to get iOS 11.
iPhones
iPhone 7
iPhone 7 Plus
iPhone 6s
iPhone 6s Plus
iPhone 6
iPhone 6 Plus
iPhone SE
iPhone 5s
iPads
12.9-inch iPad Pro 2nd generation
12.9-inch iPad Pro 1st generation
10.5-inch iPad Pro
9.7-inch iPad Pro
iPad Air 2
iPad Air
iPad 5th generation
iPad mini 4
iPad mini 3
iPad mini 2
The iPod 6th generation will also receive iOS 11 update. iOS 11 will be available as a free update for supported iPhones and iPads in the fall, which is sometime in September.