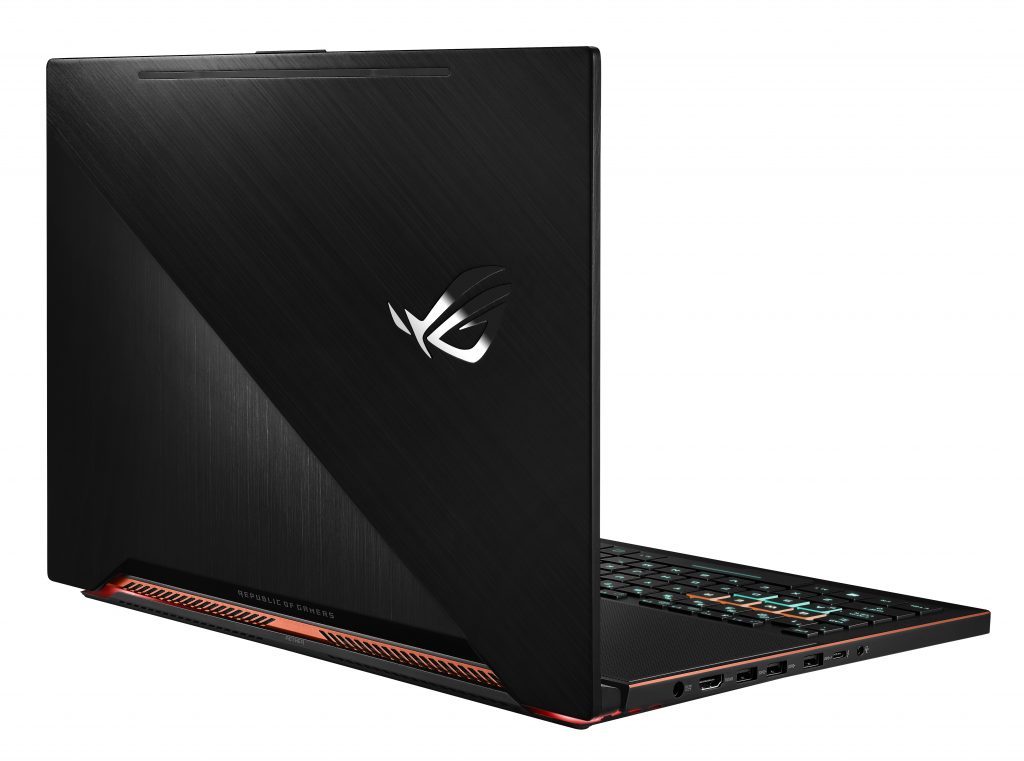 Asus has introduced ultra-slim ROG Zephyrus gaming laptop with Windows 10. It measures 17.9 mm thick and weighs 2.24 kg. The laptop is powered by the latest Intel Core i7 processor and comes with NVIDIA GeForce GTX graphics (GTX 1080) Max-Q design. It has a 15.6-inch 1080p with G-Sync display that Asus claims covers 100 percent of the sRGB color gamut.
It has a 512GB of storage and supports up to 24GB of RAM while the cheaper version uses a 1070 GPU and 256GB of storage. The ROG Zephyrus sports a new type of trackpad located to the right of the keyboard for ideal gaming usage that doubles as a numeric keypad. The keyboard also has a new feature called ROG Aura that lets you customize dynamic light effects on the WASD and QWER key groups as well as the entire keyboard for customized gaming.
There is a Thunderbolt 3 Type-C, HDMI 2.0, 3.5mm headset and 4 x USB 3.1 Type-A. Battery is claimed at 50 Wh. It features Sonic Studio II, an audio suite that offers 6 audio controls: Reverb, Bass Boost, Equalizer, Voice Clarity, Smart EQ (Smart Volume) and Surround.
The ROG Zephyrus will be available at the end of June in the USA and Canada.