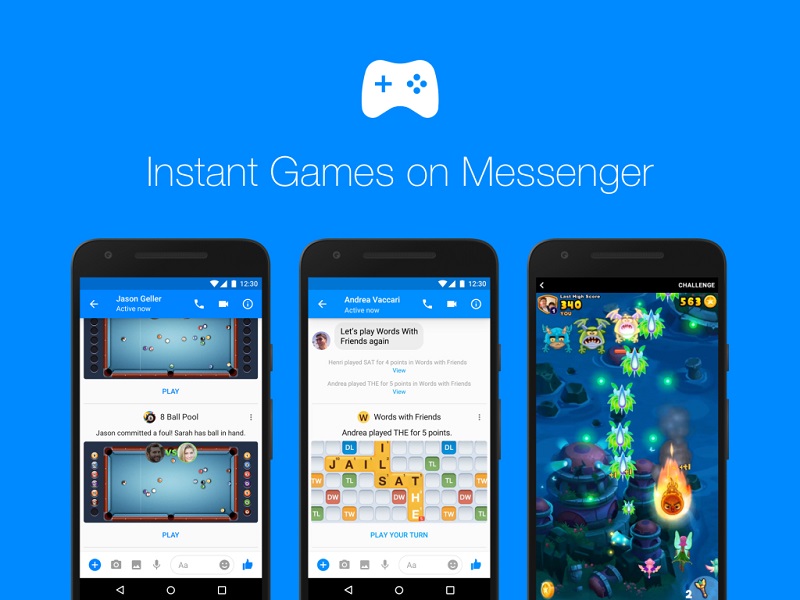 Facebook has started rolling instant games for Messenger. In addition, the social network has also released news features that the social network had previewed to developers at its F8 conference last month.
Firstly, Messenger is getting the rich gameplay features that will allow developers to create unique and sophisticated experiences that come with turn-based games, leaderboards, tournaments, and more visually engaging and customizable messages during play. Game bots help re-engage players by calling out new game options and encouraging competition with updates on the leaderboards.
Zynga's Words With Friends is now available as a feature-rich, turn-based game right in Messenger. Meanwhile, Blackstorm's EverWing is among the first games to introduce Game bots on the platform.Depending on what device you use and where you are located, there are now up to 50 games titles available on Messenger, with more being introduced almost every week.
[HTML1]
Facebook said popular pool game – Miniclip's 8 Ball Pool will soon come to Instant Games. The new Instant Games on Messenger will roll out over the next few weeks worldwide for both iOS and Android.