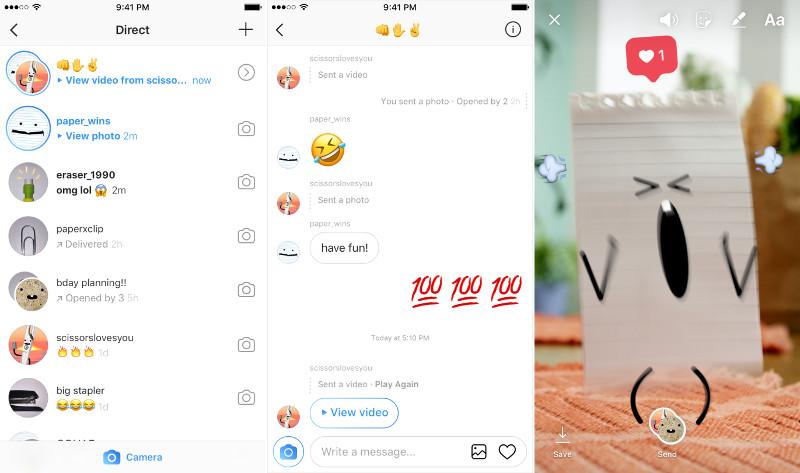 Instagram Direct has received a new look with the 10.16 update to make it fast and easy to turn any conversation into a visual conversation with photos and videos. "Texts and reshares will now appear in the same thread with disappearing photos and videos so you can seamlessly go back and forth with your friends," said Instagram.
New features in Instagram Direct

New Direct: Disappearing photos and videos will now appear alongside text messages and reshared posts, so you can seamlessly go back and forth with friends in the same thread.
Swipe left into Direct and tap the new blue camera icon at the bottom to take a disappearing photo or video.
Tap the arrow to send it to individual friends or groups of friends.
New disappearing messages sent to you are highlighted blue in your inbox. Tap to view them.
Introducing the New Instagram Direct from Instagram on Vimeo.
The new update will roll out globally over the next few weeks. Facebook said that Direct now has 375M MAUs, up from 300M in November 2016.
Download Instagram (Free) – Android | iOS