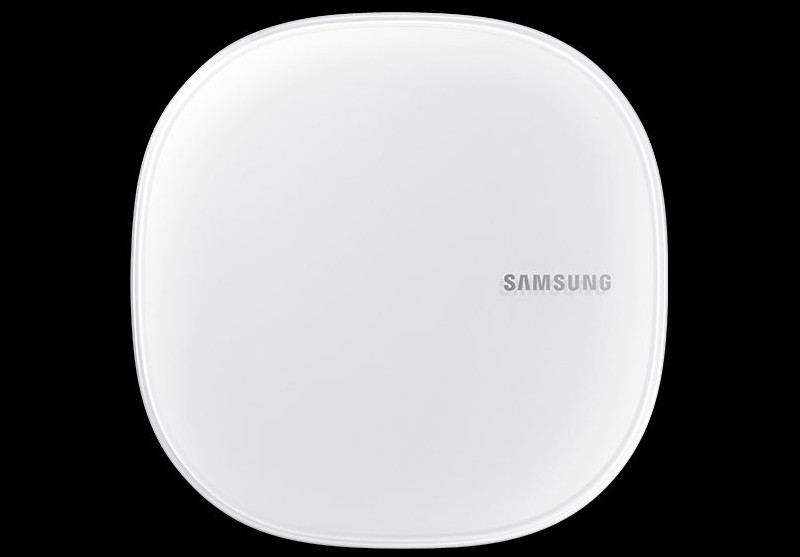 Samsung at its Galaxy Unpacked 2017 event introduced Connect Home Smart Wi-Fi System. It is a mesh-based Wi-Fi that is aimed to boost Wi-Fi connectivity at home. It also has SmartThings integration so you can control different connected devices from different manufacturers through the Samsung Connect smartphone app. There is also Bixby support to control everything connected to your Samsung Connect Home using your voice.
Samsung Connect Home will be sold on its own or in a three-pack, like the Google WiFi so you can put these routers around your home that will talk to each other through mesh network to offer the best Wi-Fi signal in your home.
It comes in standard and Pro versions. According to Samsung each individual Pro Samsung Connect Home unit can cover up to 1,500 square feet but it doesn't come in a three-pack like the standard version.
Samsung Connect Home / Connect Home Pro specifications
Samsung Connect Home – 710MHz quad-core processor at AC1300 (Max 866Mbps in 5GHz), 2 x 2 MU-MIMO antenna array
Samsung Connect Home Pro – 1.7GHz dual-core processor, 4 x 4 antenna for quad-band 802.11ac WiFi at AC2600 (max 1.7Gbps)
512MB of RAM, 4GB storage
2 x RJ-45 Ethernet ports
Samsung did not reveal any details about the pricing or available for the Connect Home yet.