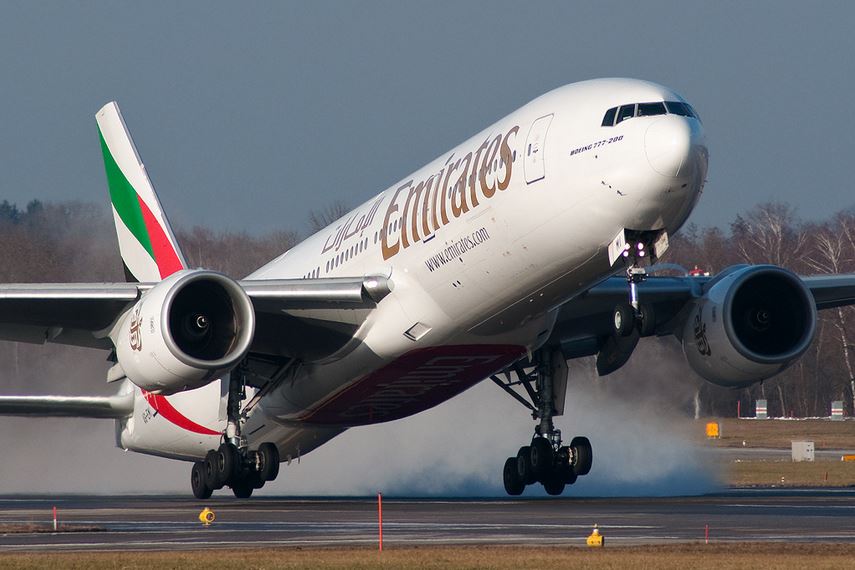 Earlier this week, US and UK banned electronic devices like laptops and tablets from a number of airports, mainly from Middle East. Now, Emirates, one of the most popular Gulf carriers is making it easier for customers to use their laptops and tablet devices until just before they board their flights to the US.
Emirates customers travelling to the US via Dubai will be able to utilise their laptops and tablet devices on the first part of their journeys, and also during transit in Dubai. They must then declare and hand over their laptops, tablets, and other banned electronic devices to security staff at the gate just before boarding their US-bound flight. The devices will be carefully packed into boxes, loaded into the aircraft hold, and returned to the customer at their US destination. Emirates is offering this service for free. According to Emirates, all carry-on bags will be thoroughly searched by security personnel prior to boarding non-stop flights to the US. The airline, however, encouraged passengers on US-bound flights starting their journeys in Dubai to pack their electronic devices into their check-in luggage in the first instance, to avoid delays.
Sir Tim Clark, President Emirates Airline said,
Our aim is to ensure compliance with the new rules, while minimising disruption to passenger flow and impact on customer experience. Our new complimentary service enables passengers, particularly those flying for business, to have the flexibility to use their devices until the last possible moment.
The airline said it will deploy extra staff at the airport to ease and assist passengers, especially in the first days of the new rules being implemented. From Saturday, 25 March, travellers on non-stop flights to the US from Dubai International airport (DXB) will not be allowed to carry any electronic device larger than a cell phone or smartphone, excluding medical devices, into the aircraft cabin. Travellers must pack these electronic devices in their checked-in baggage.