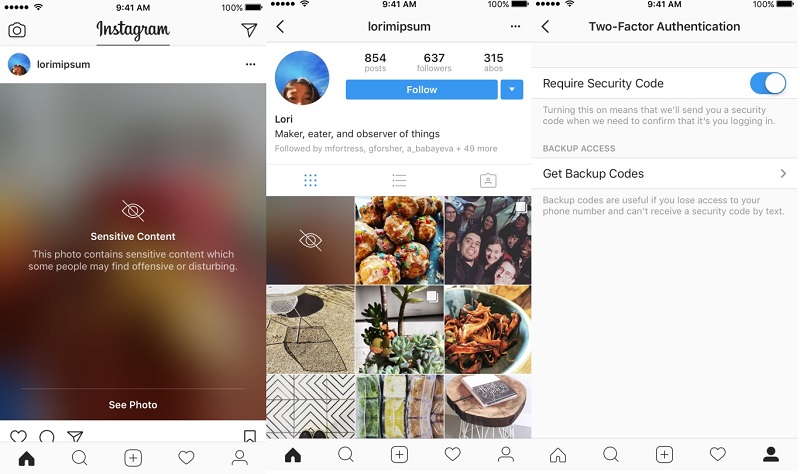 Instagram has announced that it now has a new way to handle sensitive content on its platform. The Facebook owned photo sharing app will start blurring photos and videos that are sensitive and you will soon notice a screen over sensitive on such content when you scroll through your feed or visit a profile.
Instagram says these posts don't violate guidelines but they have been reported and confirmed by the review team that they are sensitive. The move to add a screen over sensitive content according to Instagram is to less have surprising or unwanted experiences in the app. In order to see a post that is covered with a screen, you will have simply tap to reveal the photo or video.
Furthermore, Instagram is also rolling out the two-factor authentication to all its users. It was introduced in February last year for a limited set of members. Two-factor authentication tool adds an extra layer of security to your Instagram account by requiring a code every time you log in. You will have to tap the gear icon on your profile and choose Two-Factor Authentication to turn it on.