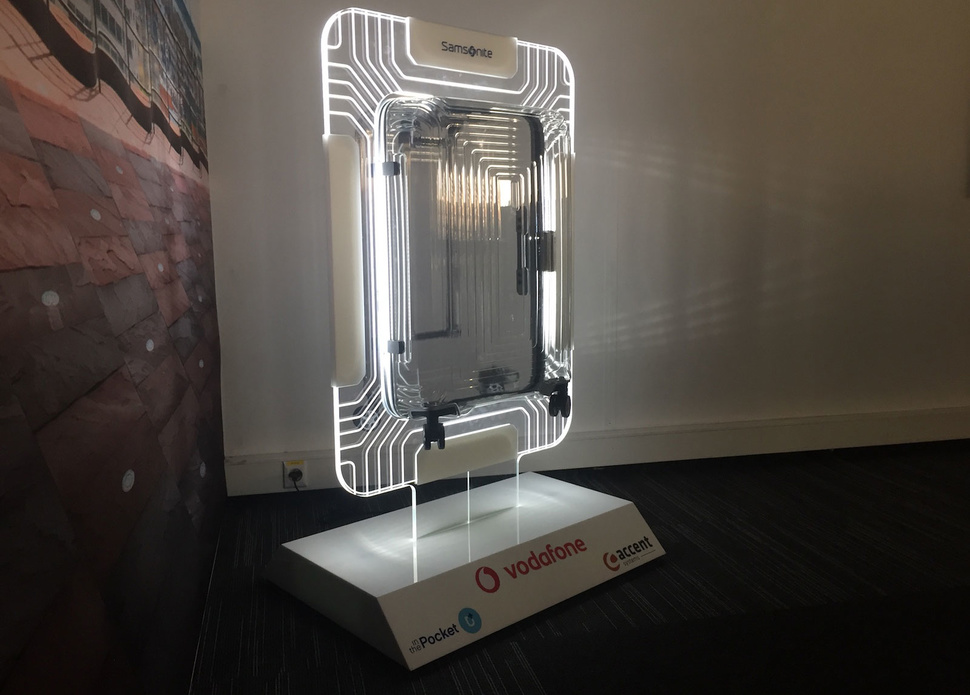 American luggage maker Samsonite has joined hands with Vodafone for a luggage tracking solution. Samsonite is trialling a new longer battery life, wider range technology called Narrowband-IoT (NB-IoT) with Vodafone, as an additional option for their Track&Go solution. 
Track&Go is a device that can be put into your travel or business bag, and can easily and privately be tracked by its owner. Together with Vodafone, Samsonite is excited about the advantages that NB-IoT technology can bring. This technology will allow a new generation of telemetry tags to be built which are less intrusive and more efficient, using less power so can accommodate smaller batteries with a longer life.
The Track & Go solution is based on proximity alerts and geolocation that will offer smartphone notification when your bag gets out of your range. This new proof of concept test with NB-IoT will look into the future possibilities of geolocation. Moreover, it will allow you to track your bag's location on the go. If your bag gets lost, the technology will automatically provide you with necessary details including contact details to get it back.