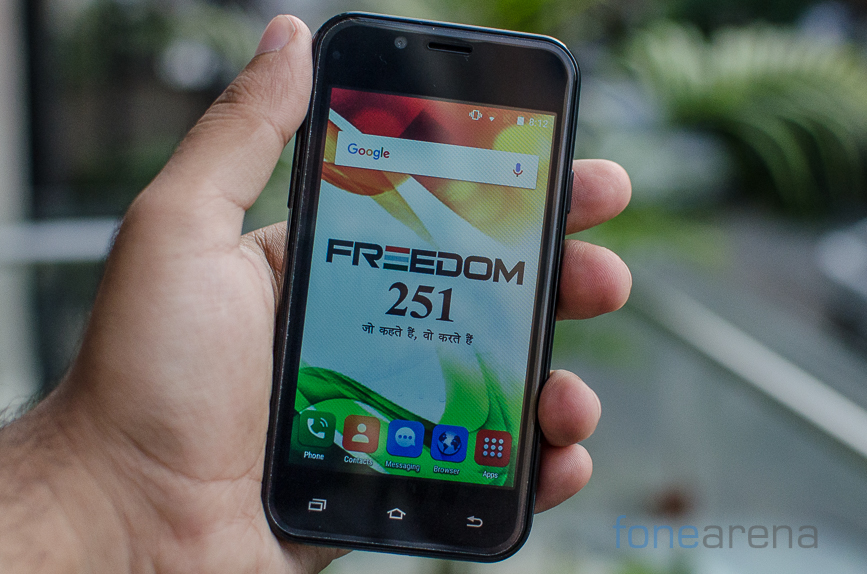 Mohit Goel, director of Freedom 251 maker Ringing Bells has been detained on fraud allegations by the Ghaziabad police. The Noida based company had launched India's cheapest smartphone Freedom 251 for Rs. 251 in February last year.
Goel has been detained after owner of Ghaziabad-based Ayam Enterprises filed an FIR on Wednesday alleging that Ringing Bells "defrauded" it of Rs 16 lakh. A PTI report cited the FIR, which says, "We paid Rs 30 lakh to Ringing Bells through RTGS on different occasions. But it delivered us product worth Rs 13 lakh only. Upon follow-up, we could get products plus money totaling Rs 14 lakh."
Since it came into the limelight, Ringing Bells has been falling in the pool of controversies. Soon after the launch of Freedom 251 smartphone, the company was accused of fraud and non-payment of dues and abrupt termination of contract by call center service provider Cyfuture. Department of industrial policy and promotion (DIPP) Secretary Amitabh Kant has also cleared that the Freedom 251 is not a part for 'Make in India' or 'Digital India' initiative. Adcom also wanted to take a legal action against Ringing Bells as it distributed prototypes to the media attendees that were actually Adcom handsets.
Ringing Bells had claimed that around 30,000 customers had booked the phone despite some glitch and seven crore people registered for it. It is unclear if the company was successful in delivering the Freedom 251 handsets to customers who had paid for them. In July last year, the company launched 31.5-inch HD TV, 6 new phones, including 4 feature phones and 2 smartphones, and 3 power banks.