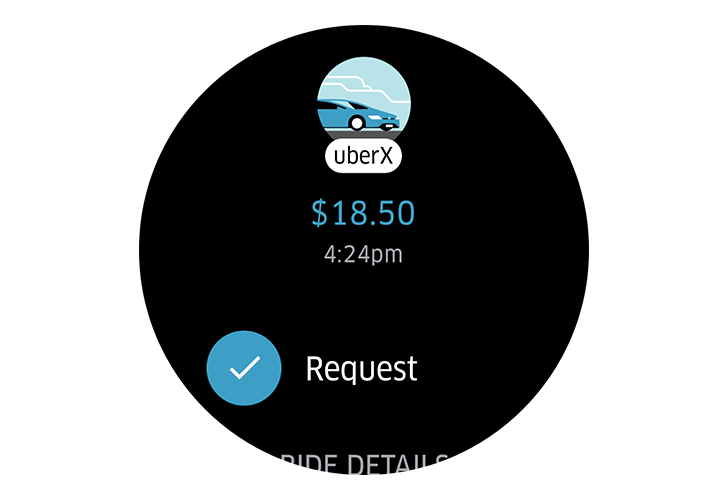 You can now book an Uber ride directly from wrist if you have a Android Wear 2.0 powered smartwatch. The standalone app lets you request a ride without a smartphone and works completely on its own.
The app will let you find your top destinations with shortcuts to home and work. You can even check your driver's progress, compare prices and ETA and even see your own progress to the destination in real time. However, you need a smartwatch running Android Wear 2.0 or wait till your existing watch gets the latest update.

Last week, Google introduced LG Watch Sport and LG Watch Style Android Wear smartwatches running Android Wear 2.0. Here is the list of all smartwatches that will receive Android Wear 2.0 update. Check out all the new features available with the Android 2.0 in the announcement post here.