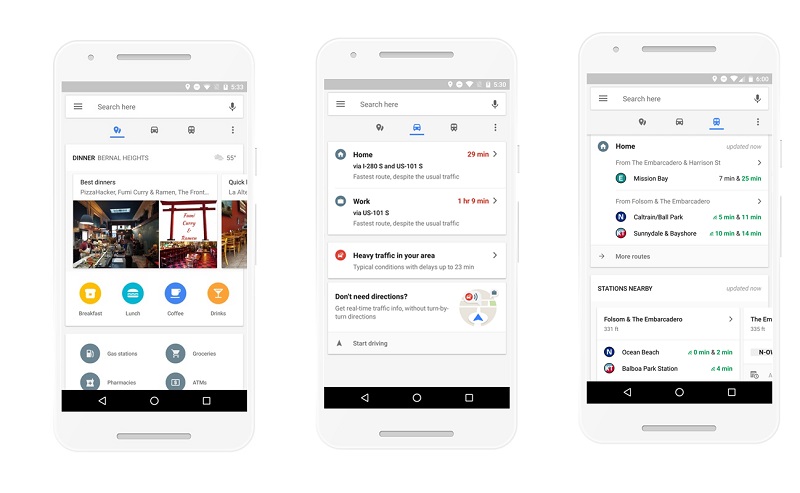 Google Maps for Android has received an update that revamps the interface which makes it smarter and better. The latest makeover adds three tabs – Places, Driving and Transit at the bottom of the screen.
The places tabs shows about nearby restaurants, ATMs, pharmacies, gas stations and grocery stores around you. The driving tab on the other hand will offer real-time ETAs to home and work provided you have added home and work places. In addition, it will also show a nearby traffic conditions report and expected delays on the road ahead. The transit tab will offer information about bus or train to catch for home or work, as well as when you can expect the next one to arrive along with ETA for when you will arrive at work or home. You can swipe down to find nearby transit stations along with real-time schedules.
Last month, Google Maps for Android officially started receiving  parking difficulty icon that will give you a heads up about the parking scene about a place you are planning to visit.