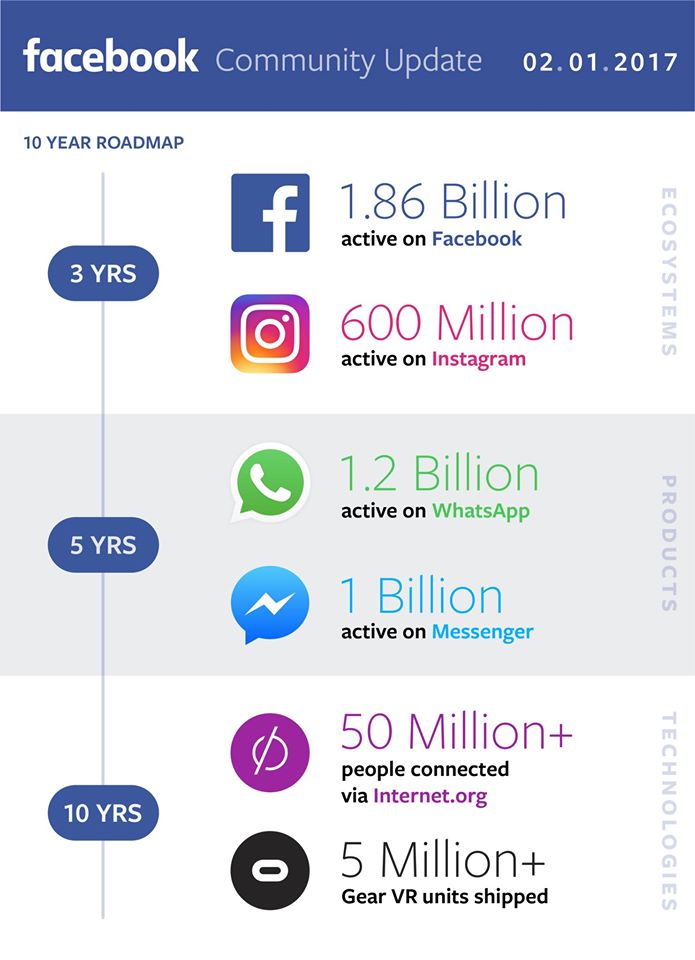 Facebook has announced financial results for Q4 2016. The social network has recorded $8.81 billion in revenue in the fourth quarter ended Dec. 31. 
Mobile-ad revenue accounted for 84 percent of the total revenue, up from approximately 80% of advertising revenue in the fourth quarter of 2015. Facebook recorded 1.23 billion daily active users (DAUs), an increase of 18% year-over-year while monthly active users (MAUs) were 1.86 billion as of December 31, 2016, an increase of 17% year-over-year. Meanwhile, mobile DAUs were 1.15 billion,an increase of 23% year-over-year and mobile MAUs were 1.74 billion, an increase of 21% year-over-year.
Mark Zuckerberg, Facebook founder and CEO said,
Our mission to connect the world is more important now than ever. Our business did well in 2016, but we have a lot of work ahead to help bring people together. Our biggest focus continues to be putting video first across our family of apps. More than 150 million people now use Instagram Stories every day. We've launched our new camera in Messenger and have started rolling it out in Facebook as well.