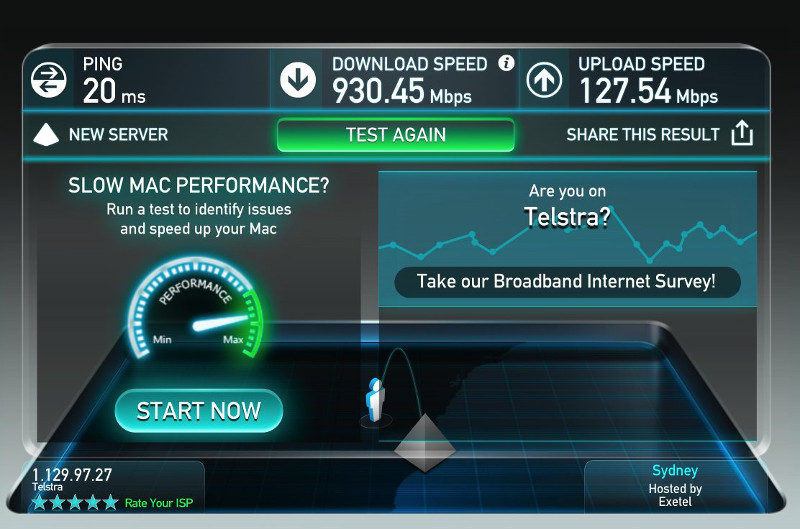 Telstra, Ericsson, Qualcomm and NETGEAR has introduced the world's first commercial Gigabit LTE network and device. Australian operator Telstra confirmed at the Gigabit LTE Experience event in Sydney that their Gigabit LTE service has launched in select state capital city CBDs, with more to follow. This was demoed in Nighthawk M1 Mobile Router (MR1100). Telstra was the first globally to launch 600Mbps download speeds back in September 2015.
Have the need for speed? The #GigabitLTE network is the answer.
Today we previewed the future of mobile connectivity https://t.co/8YSXqA9Zdu pic.twitter.com/8tWSYtOpnR

— Telstra (@Telstra) January 31, 2017
In addition to Gigabit LTE speeds on the downlink, Telstra's latest network capability also delivers up to double the previous uplink speeds, meaning uploading content to social media, the cloud or business applications will be much faster.
Gigabit LTE is enabled by LTE Advanced features including 4×4 MIMO, 3CA (Three Carrier Aggregation) and higher order modulation (256QAM). On the uplink, Telstra's new network capability uses 64QAM and 2CA (Two Carrier Aggregation) for a peak upload speed of up to 150Mbps.
In addition, the utilization of 4×4 MIMO within the new NETGEAR Nighthawk M1 Mobile Router (MR1100) Gigabit device, equipped with the Qualcomm Snapdragon X16 LTE modem, allows 4-way receive diversity. The 4-way receive diversity capability works to support improved data throughput throughout all areas of the LTE network including both the Gigabit enabled areas and as well as the other remaining LTE network areas.