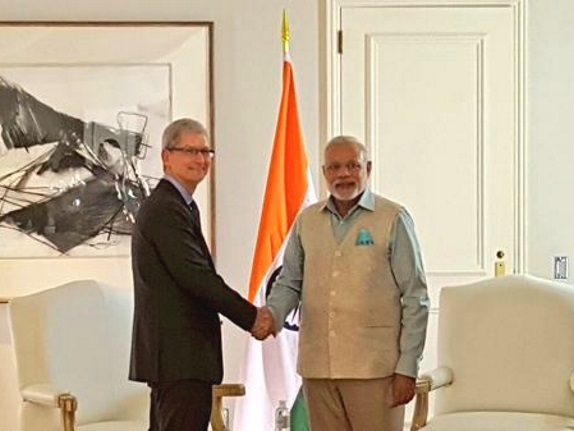 Apple has been striving for over a year to open retail stores in India and the company is also mulling to start manufacturing iPhones in the country. It looks like this could soon be a reality as Information Technology Minister Ravi Shankar Prasad has said India will consider Apple's request for incentives to invest in the country with an "open mind".

Information Technology Minister Ravi Shankar Prasad said,
We would very much like Apple to come and have a base in India, they have a base in China, China is under stress. If a structured request come from them, we will surely consider with a open mind .
Apple has sought incentives to set up unit in the country. A team of the company will meet a group of senior officials from IT and finance ministries on January 25 to discuss its demands for setting up a manufacturing unit in the country. Officials from departments of commerce, industrial policy and promotion (DIPP), revenue, environment and forest, and electronics and information technology (DeITY) would take part in the deliberations.
The company has offered to manufacture iPhones in the country both for the domestic market as well as exports to boost Make in India. Apple has sent a list of demands to the Indian government, seeking tax concessions and several other policy exemptions, as necessary pre-requisites before it starts production of its iPhones in India. A report from WSJ last month said Apple is discussing plans to manufacture its products in India with government officials.