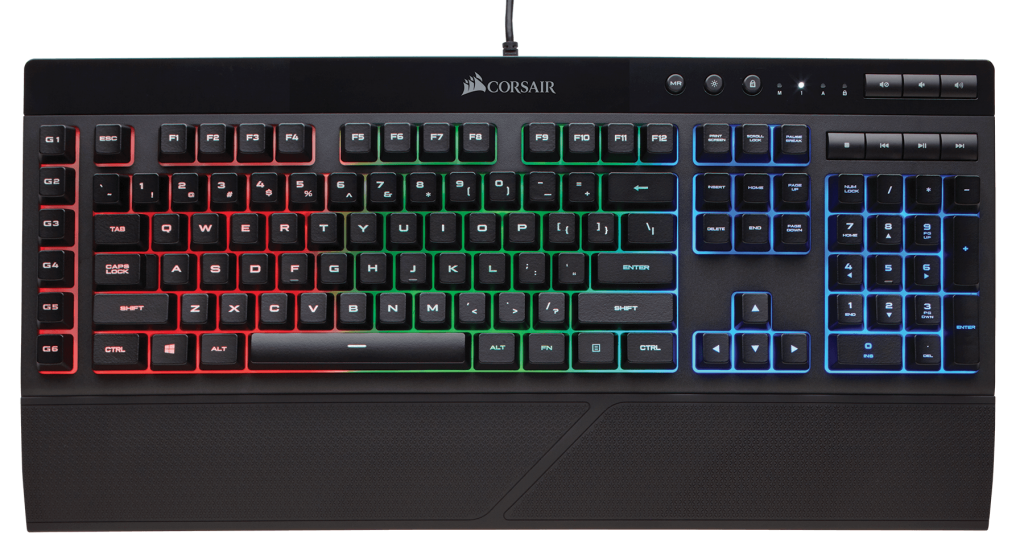 Corsair, today announced the launch of K55 RGB Gaming keyboard that comes with six programmable macro keys and dedicated volume as well as media controls.
The K55 RGB keyboard comes with adjustable backlight allowing the user to select multicolor static backlighting or immersive lighting effects. Moreover, it features a multi-key anti-ghosting, dedicated volume and multimedia controls on the board. It is equipped with six dedicated hardware programmable macro keys. The keyboard measures 480.2 x 166.3 x 34.6 mm and weighs 822 grams. It also comes with detachable soft rubber wrist rest for optimal positioning of hands during gameplay.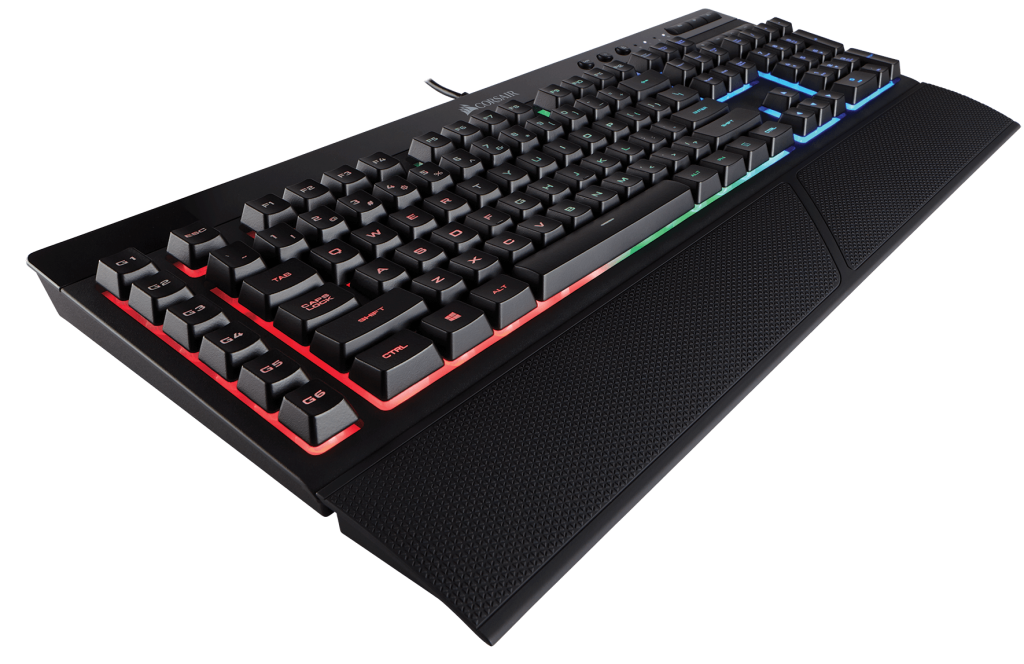 M A Mannan, Country Manager, India at Corsair, said:
At Corsair we do recognize the pain points of every gamer and work hard to offer effective solutions for them. After successfully leading the industry with RGB infused products we have come up with K55 RGB gaming keyboard, bringing a wealth of high-end features within the reach of entry level gamers. K55 is a beautifully crafted entry level keyboard that provides amazing experience compared to keyboards in similar price range.
The K55 RGB Gaming Keyboard carries a price tag of Rs. 4,599 and will be available with Corsair India and its Regional Distributors carrying a warranty of 2 years.