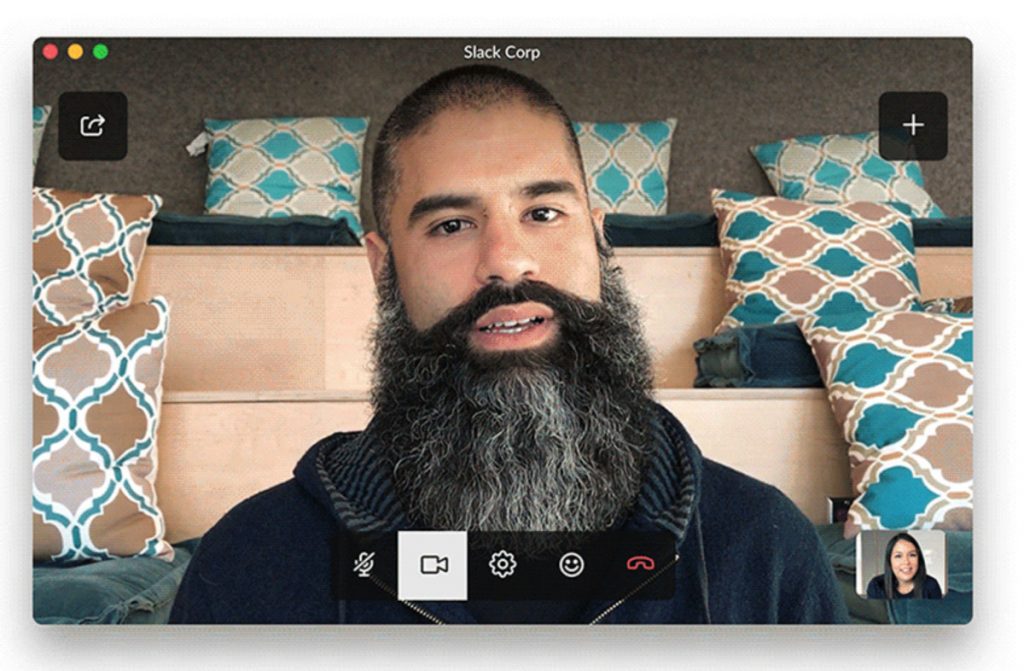 Following the launch of voice calling feature earlier this year, Slack has now embedded a video calling option that will allow users to chat with up to 15 people at a time. You can initiate a call in Slack just by clicking on the phone icon and then use the new camera button within the window to enable video option.
With the addition of this feature, users can place the call directly (phone and video). Video calls will also let participants respond with emojis. The video calling option will be rolled out in the next few days and will be available on the latest version of Mac and Windows desktop apps, as well as Google Chrome.
Slack said in an official blog post,
Video calling also includes the calls emoji response feature, so without having to unmute, you can use a ✋ to ask a question, add a 👍 to show your approval, or 🙇 to thank people for a job well done. These reactions, along with a few others, will display briefly over your video and play a subtle sound.

Making calls within Slack, whether voice or video, can be helpful at times when a face-to-face conversation is needed, like when you want to give someone feedback or have a one-on-one discussion with a teammate in another office.