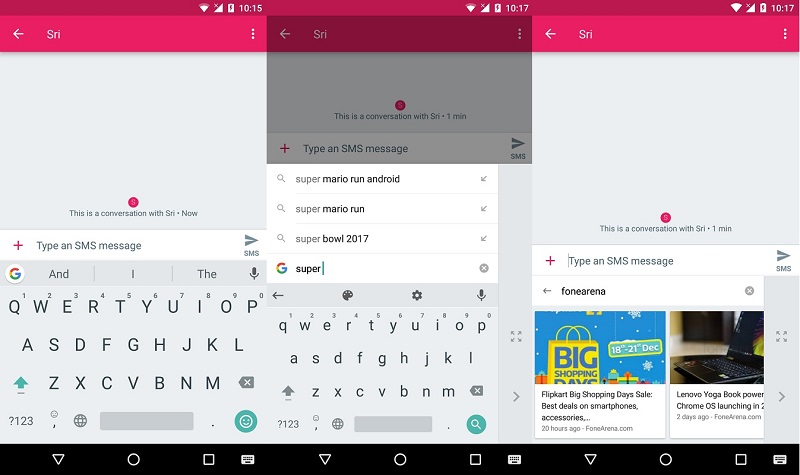 [Update] – Gboard for Android is now available on the Play Store.
Google had announced Gboard for iOS in May this year following which it was launched in India in June. Now, the company is finally bringing the Gboard app to Android. However, instead of launching a standalone app Google has rebranded Google Keyboard as Gboard.
For those unaware Gboard lets you search and send information, GIFs, emojis and more. Gboard basically bring search functionality to the keyboard and lets you look for nearby stores and restaurants, videos and images, weather forecasts, news and articles, sports scores and anything else you would search on Google. Users can tap on the Google logo at the top of the keyboard which directly pulls up the search interface. You can also search and share contacts without opening the contacts app. Switch on "contacts search" in Gboard search settings to enable.
It also allows users to enable a dedicated full-size number row. You can also use Glide Typing by sliding your finger from key to key instead of tapping. The Gboard update brings multi-language support that lets you type in up to three different languages without having to manually switch between modes. According to reports, Google keyboard has been renamed in v6.0 and will be simply called Gboard.
Google has not yet started the rollout of Gboard and you can grab APK file from APK Mirror and sideload.