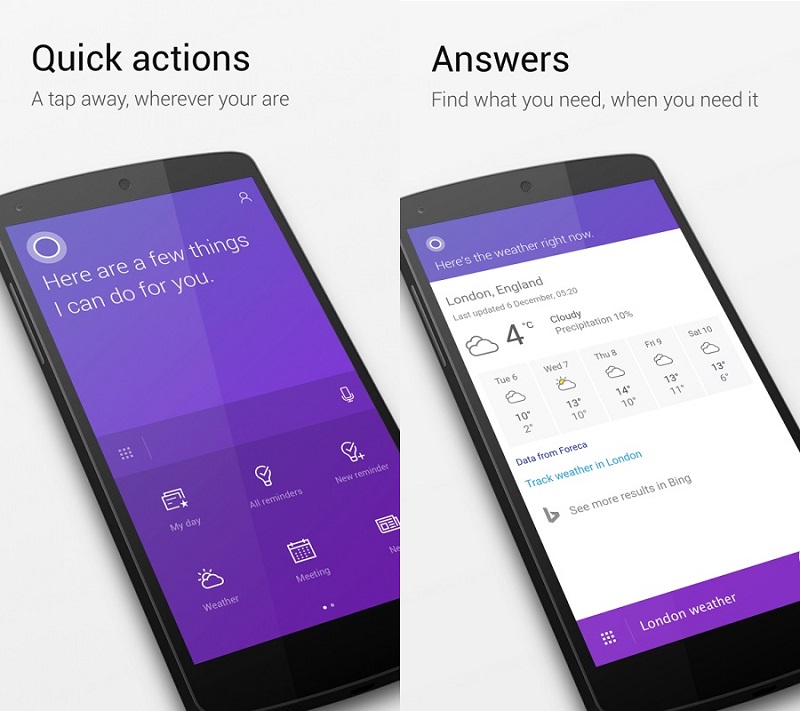 Microsoft has updated Cortana for Android and iOS with a new design that sports a simpler look. The first thing you will notice in the update is the shift from blue to a purple theme.
The new UI will keep most used app such as weather, reminders, calendar front and center. Thanks to performance improvement, Cortana is now much faster and offers quick information on the go. The "Hey Cortana" voice command is also available when the app is in focus on your phone or tablet. All the latest update are currently available only on Android and Microsoft says, the iOS app will get these features soon.
In addition to the the design changes, Cortana is now available in the UK. Earlier it was available only to users in the US and China. Cortana, is a personal digital assistant and is touted as Microsoft's answer for Siri and OK Google.