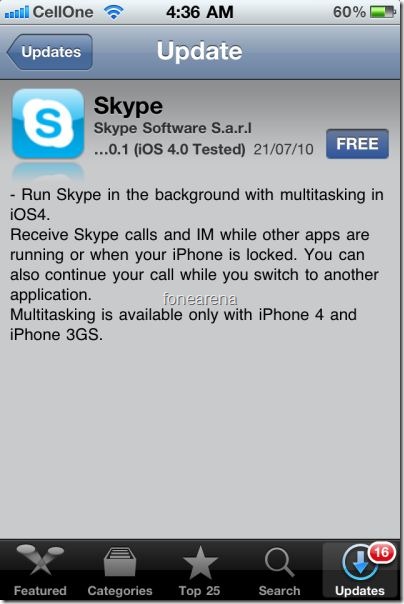 Skype had shown off Multitasking on iOS4 during an Apple event few months ago but we never had the chance to get the updated app so far. Today Skype for iOS4 is available from the App Store.
This is what the update brings
Run Skype in Background with Multitasking in iOS4
Receive Skype Calls and IM wile other apps are running or when your iPhone is locked. You can also continue your call while you switch to another application.
Multitasking is available in iPhone 4 and 3GS and iPod Touch 3G(32GB and 64GB)
high quality sound
support for Retina display
Also Skype has shelved plans to charge for calls made over 3G networks
In light of that, we no longer have plans to charge a supplement to make calls over 3G. We're delighted to make it easier for you to talk for even longer and do even more together using Skype.
Grab the new app now if you are a Skype user