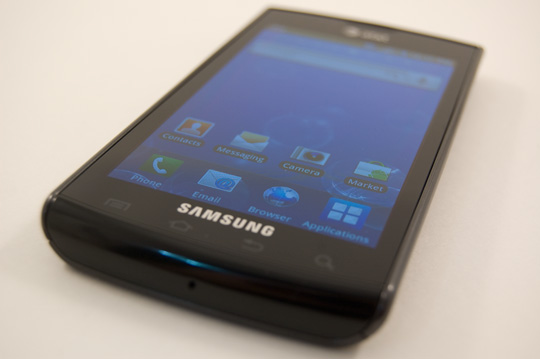 Samsung Galaxy S is known as the one of the most beautiful and fast devices ever made by Samsung. Samsung sold more than 300,000 Galaxy S units in S.Korea, and they recently announced the Galaxy S series phones on 4 major US carriers (AT&T,Verizon, T-Mobile, Sprint), and only AT&T and T-Mobile launched their Samsung Galaxy S versions so far . Now Samsung is planning to cross the border and launch the Samsung Galaxy S in Canada via Rogers.
Android Headlines are reporting that Rogers will be launching the Galaxy S in September. Bell Canada also announced that they will be launching the Galaxy S in late July. It's not confirmed which version of Galaxy S is hitting Rogers, but we can make a guess that it's the AT&T one which is known as the Samsung Captivate, because both carriers share the same 3G bands. Well, that's not confirmed yet which model will hit Rogers, perhaps they will get their very own model.
So Canadians folks are you happy now, because a very good smartphone is making its way towards Canada via 2 major carriers Bell and Rogers. Stay tuned with us for more information.