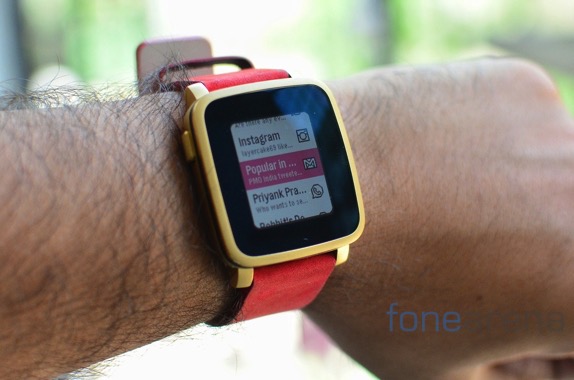 Fitbit is said to be close to buying smartwatch maker Pebble, according to a latest report from The Information. There is no word on the price of the deal but the report says it is for a "small amount". Some reports are claiming the amount of acquisition between $34-$40 million.
The acquisition could see Fitbit buying Pebble's intellectual property and operating system. As per the report, many of Pebble's employees will join Fitbit after the deal is done and any future production of Pebble smartwatches in the future is doubtful. The Pebble brand will also be phased out after the deal closes.
Pebble who is the maker of smartwatches with an e-ink display has been looking for a buyer since some time and even laid off 25 percent of its staff earlier this year. The company was one of the successful Kickstarter campaigns for Pebble smartwatch in 2012. Since then, the company has released a number of other wearable products, most recently the Pebble Time 2, Pebble 2 and Pebble Core.
However, Pebble is facing major competition from the Apple Watch and devices running Google's Android Wear platform.