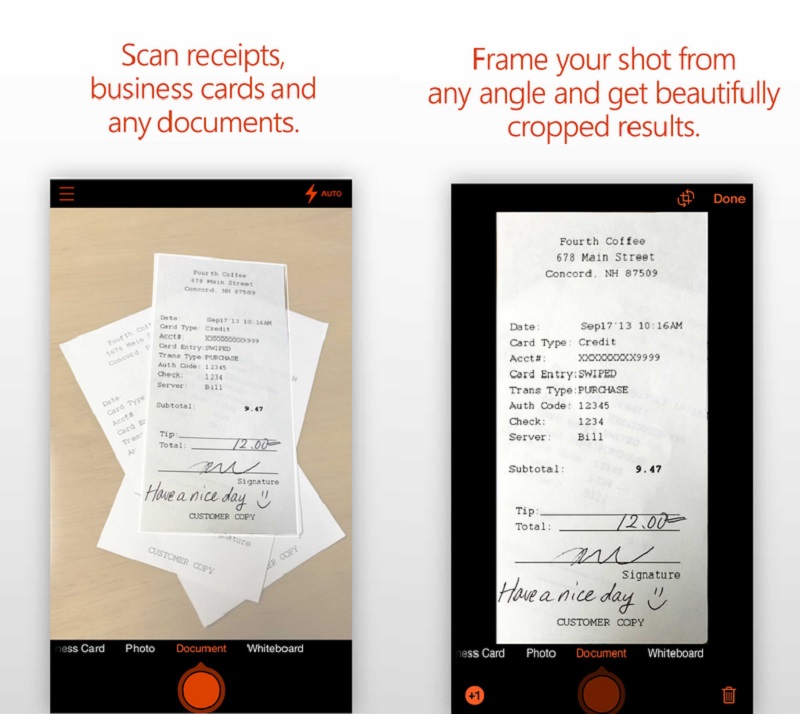 Microsoft has updated Office Lens for iOS with new features. The document scanning app now gets Immersive Reader and the Frame Guide features.
Previously, you could capture an image using Office Lens and then insert the image into OneNote to take advantage of Immersive Reader. With today's updates, the Immersive Reader is now built directly into Office Lens. Immersive Reader recognizes text, then highlights it and reads the text out loud at the same time, helping you focus and boost reading skills.
In addition, the update adds a new tool within Office Lens called Frame Guide, which empowers the visually impaired with cues that help them capture images in Office Lens. After enabling Voice Over in the app, you will be able to get real-time voice guidance—like "move right," "move up," and more—to take the right picture when you can't see, have low vision, or blindness.