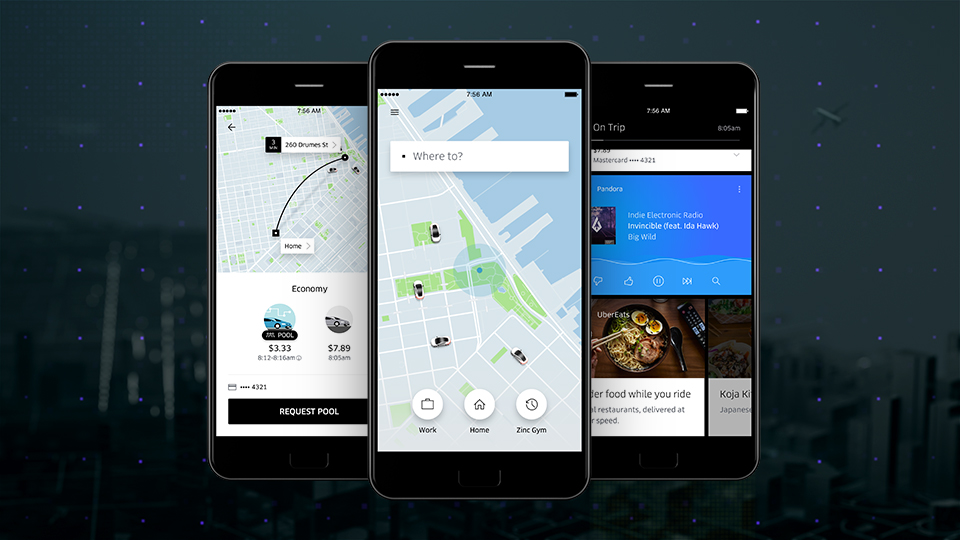 Uber today has introduced its all new rider app with a "clean and simple" design. This is the most significant update for the app since its last redesign in 2012.The company feels that it was much needed as their app had become "complicated and harder to navigate."  
The new Uber app has got cleaner interface and overhauled map design. There are many new features that company believes have been re-imagined and are easier to understand for users. Now when the app launches, it simply asks "Where to?", instead of couple of complicated options that it previously had. Uber has even made it easier for user to compare ride cost with upfront fares for different cab types like – Uber X, Uber Pool, Uber Black etc. The app learns from your routines and can predict "shortcuts" for frequent riders. Soon the app will also integrate calendar to automatically fetch addresses as "shortcuts" for your meetings and appointments.
Since our last redesign in 2012, our app has become complicated and harder to navigate. To recapture the clean and simple aesthetic of the original Uber experience—without sacrificing the choice our riders now expect—we rebuilt a faster, smarter rider app completely from the ground up.
Uber notes that it will soon be introducing a new feature that will allow you to set your destination to a person instead of a place. For that, users will need to sync their contacts with Uber app, and then type their name into the search bar. Once the other user shares the location, the app will pick it up automatically.
The new Uber rider app is rolling out globally on iOS from today, but the Uber Android app will be made available over the next several weeks.