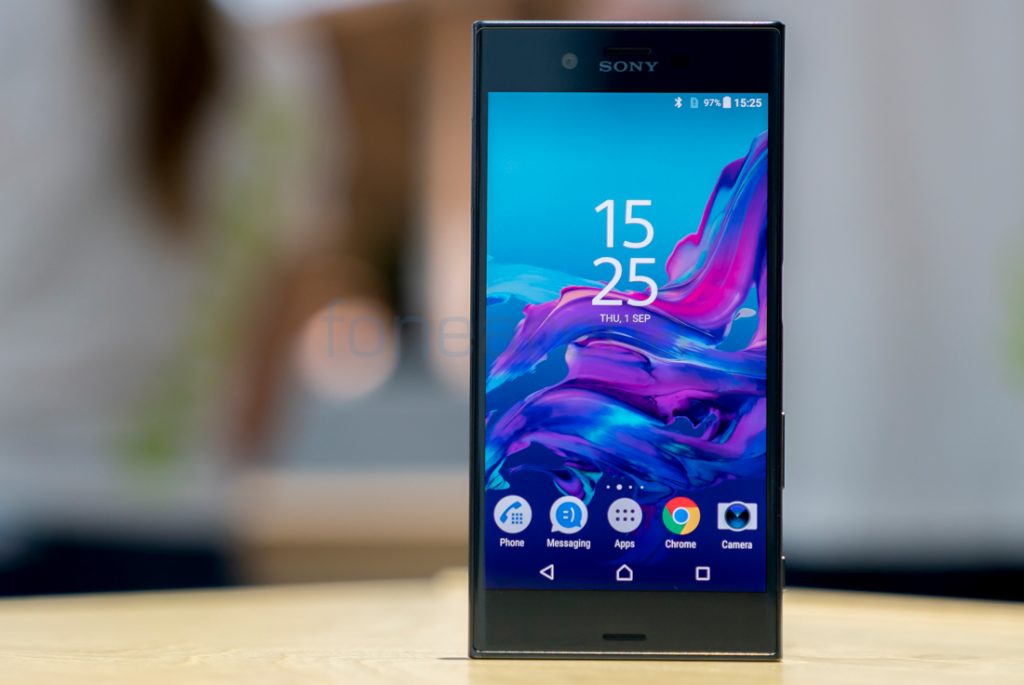 Sony Corporation today reported its revenues for the second quarter of the financial year 2016 that ended September 30, 2016. Sales decreased by 10.8% to 1,688.9 billion yen (US$ 16,722 million) compared to the same quarter last year. Operating income decreased to 45.7 billion yen (US$ 453 million) year-on-year from 88 billion yen mainly due to the deterioration of operating results in the Semiconductors and Components segments.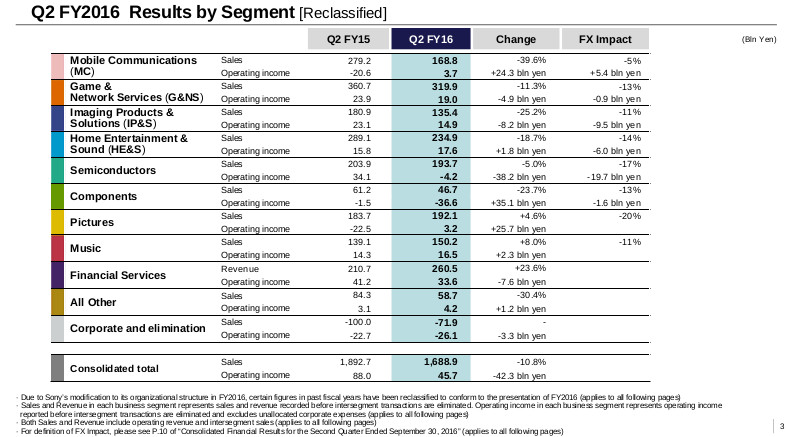 Mobile communications division reported sales of 168.8 billion yen (US$ 1,671 million), down 39.6% year-on-year. This is mainly due to a reduction in mid-range smartphone unit sales, as well as a reduction in smartphone unit sales in unprofitable regions where downsizing measures were implemented during the previous fiscal year, partially offset by an improvement in the product mix of smartphones as a result of a concentration on high value-added models, said the company.
Despite decrease in sales, profitability improved significantly due to cost reductions, mainly resulting from the benefit of restructuring initiatives, an improvement in product mix, the positive impact of foreign exchange rates and a decrease in restructuring charges.
Sony already said that it expects to ship 20 million units in fiscal year 2016, in July it cut that estimate to 19 million units, now it has further cut the estimate by 11% to 17 million units, compared to 24.9 million units in FY 2015.
In mobile sector, for the current Q3 FY16, Sony expects sales to be lower than the July forecast primarily due to an expected decrease in smartphone unit sales.