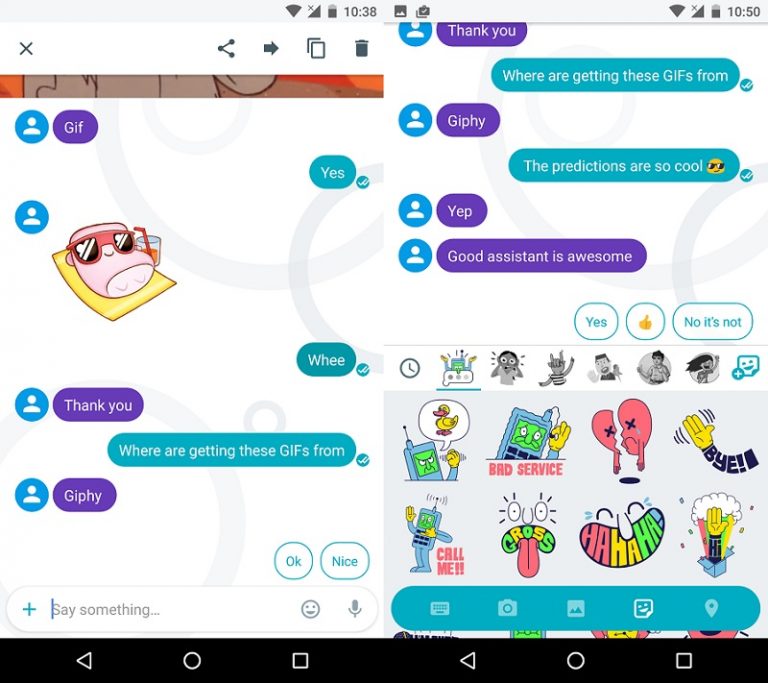 Google Allo for Android will soon receive its first major update which brings a bunch of new features to the smart messaging app that was launched last month.
First up, Allo gets support for split-screen mode for devices running on Android 7.0 Nougat. You can now chat in one window and use other app simultaneously on the same screen. Next up, users can now reply directly from the notification instead of heading into the app. This feature first debuted with Android 7.0 Nougat. The update adds a Monochrome theme which you can enable in Settings.
[HTML1]
Allo has a launcher shortcut for creating a new conversation. It also gets Android Wear and GIF keyboard support. Other features inclue Incognito key alerts and a splash screen. The latest Google Allo 2.0 update is gradually rolling out to all users.
[HTML2]
Google Allo has been downloaded over 10 million times and has more than 5 million installs. The app is all set to get support for Hindi Assistant by the end of 2016.