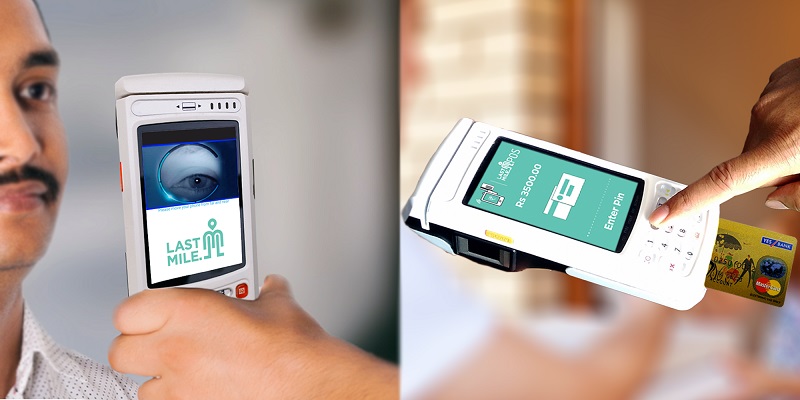 YES BANK has partnered with Lastmile.mobi to introduce the IRIS EMV PoS (Point-of-Sale terminal) solution which integrates card & UPI payments, Aadhaar E-KYC and Aadhaar E-signing on a ready to use basis. 
The integrated solution uses Qualcomm Snapdragon processors which comes with processing and security features. The device allows biometric authentication through IRIS scanning and acts as a Point-of-Sale (PoS) terminal as well as an ATM. Users can make cash deposits and withdrawals via business Correspondents, purchase transactions through cards, tansfer fund, balance enquiry, e-KYC verification for account opening and e-sign of account opening forms.
Ritesh Pai, Senior President & Country Head, Digital Banking, YES BANK, said,
YES BANK has always leveraged technology and innovation as mission critical pillars to offer superior banking experience to its customers. We are pleased to partner with Lastmile.mobi and use Qualcomm Snapdragon processors to launch this solution which brings banking to a customer's doorstep and also empowers MSMEs to perform an entire gamut of financial transactions. This device equipped with biometric authentication capabilities has multiple uses for both retail and corporate customers right from e-KYC verification and ATM functionalities to disbursal of small loans to merchants.
Jim Cathey, Senior Vice President and President, Asia Pacific and India, Qualcomm International said,
We are committed to continue pushing the envelope on India-specific innovations and technologies, such as biometrics using Aadhaar authentication for G2C and B2C services, which foster financial inclusion. Support for local language and other technologies focused on India will help bring next-generation, cost-effective solutions to Indian customers in all tiers.
The new initiative comes from Yes Bank just a month after RBI issued a circular advising Banks on using Aadhaar-based Biometric authentication for Card Present transactions.