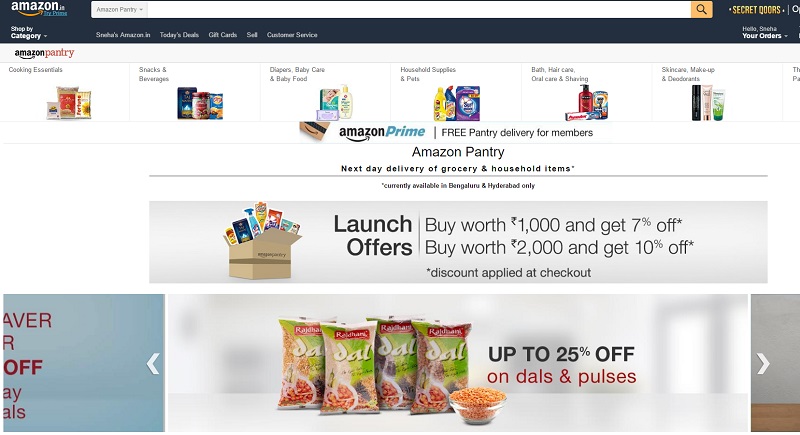 Amazon had piloted its grocery and household goods delivery service dubbed as Amazon Pantry in Hyderabad in July this year. Now, the service has been expanded to Bangalore.

The Amazon Pantry service works differently as customers will have to fill a box with up to 15 kg of products which is then sold at the lowest prices. Customers will have to add products which have Amazon Pantry logo and fill the space available in the box. The box will get home delivered the next day with a shipping charge of Rs 20. Amazon also offers themed boxes such as Breakfast Store, Party Supplies, Beauty Regimen and Continental Food.
Amazon Pantry in India is accessible to all customers while globally it is accessible only to customers who are part of Amazon Prime, a paid subscription service which is now live in India. Also, Amazon India will deliver all Pantry orders the next day, whereas it takes 2-4 days in international markets.
It must be noted that Amazon Pantry service is different from Amazon Kirana Now service.