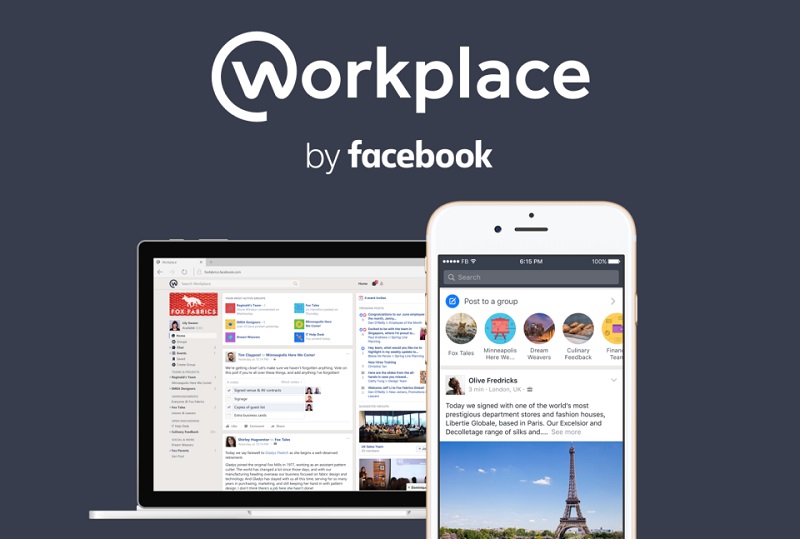 Facebook was testing Facebook at Work for over a year with than 1,000 organizations around the world. Today, the social network has officially launched the tool for enterprise customers and it is dubbed as Workplace.
Workplace by Facebook which can be used by any company offers unlimited file, photo, and video storage, monitoring tools, team and project groups, and Single-sign on (SSO) support. Moving on, Workplace comes equipped with basic Facebook features such as News Feed, the ability to create and share in Groups or via chat, Live, Reactions, Search and Trending posts. The tool also integrates with G Suite, Okta, OneLogin, Ping, and Windows Azure AD.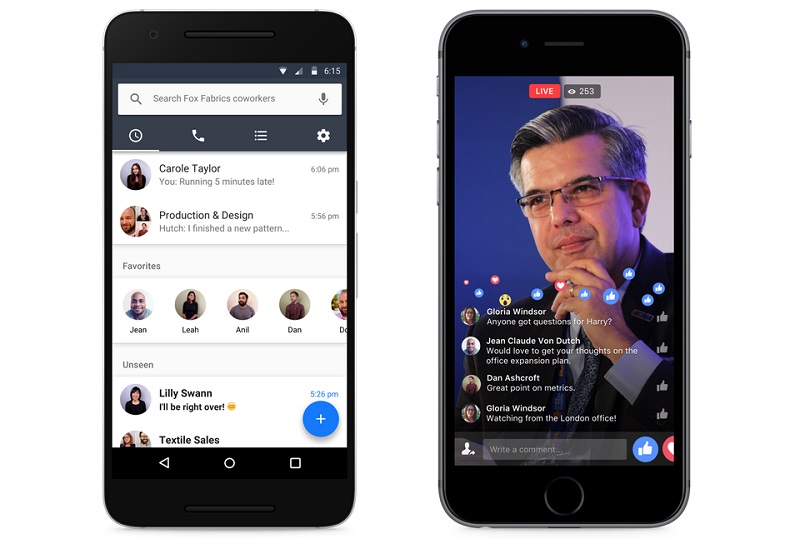 Facebook says Workplace also comes with exclusive features such as a dashboard with analytics and integrations with single sign-on, in addition to identity providers that allow companies to more easily integrate Workplace with their existing IT systems. Moreover, there is a new Multi-Company Groups, shared spaces that allow employees from different organizations to work together, to extend collaboration beyond your company. These will be rolling out to all customers in the coming weeks.
In order to use Workplace, companies will pay $3 per user for the first 1,000 monthly active users, $2 per user for 1,001 – 10,000 monthly active users, and $1 per user for over 10,000 monthly active users. Companies signing up before January 1, 2017 will get a three-month free trial period.
Launched in 2013, Slack has more than 3 million daily users and is used in office all over the word. It will be interesting to see how Workplace by Facebook will