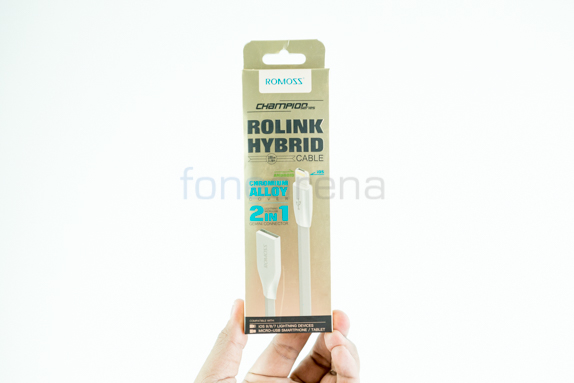 One of the greatest advantages of wireless technology is the fact that you have lesser cables to carry and don't have to worry about compatibility as such. However, even in 2016, most of the accessories and basic functions such as charging still requires cables and that can often mean that most of us have to carry at least two cables in our bags. This is true especially if you are someone like me who carries an iOS and Android device. But what if you can have just one cable to suit both needs? Sounds perfect? The Romoss Rolink Hybrid could be your solution. Let's check it out.
Ideology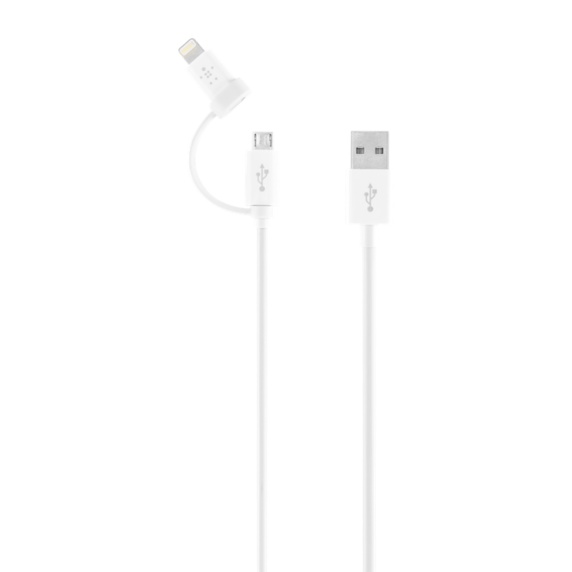 2 in 1 cables that combine microUSB ports and Lightning ports (pictured above) aren't new per se. They have been around for almost as long as the introduction of the Lightning port itself since the microUSB is the older standard here. However, they most often involve a microUSB to Lightning adapter (or a Lightning to microUSB adapter) being attached to the end of the cable using a plastic or rubber strap. This makes most of such solutions seem like a DIY implementation rather than a refined and practical one.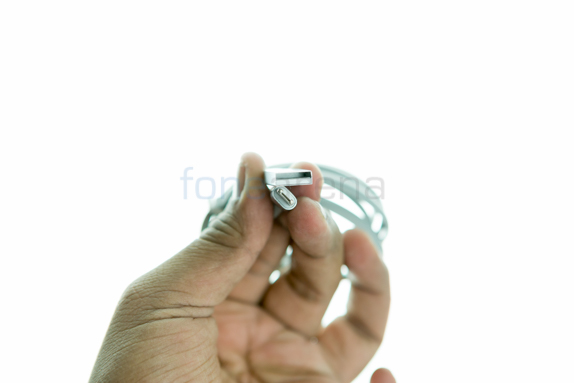 In many cases, the strap that holds the adapter together does snap off with wear and tear and you're left with either one of the ports only depending on the cable you have. So, you end up with just an adapter and a cable so why not just go for that?
The issue with carrying a separate adapter is mainly attributed to the size of the adapters. They are too small and are easily misplaced which isn't something that you would want since these adapters are often your lifeline to recharging your device. So Romoss have come up with the ideal solution for that.
Design and Quality
The Rolink Hybrid Premium cable comes with a USB Type-A connector on one end and an innovative dual connector at the other end that combines both a Lightning port as well as a microUSB port in one single port. This means that you just have one cable to carry to charge your iOS and Android devices.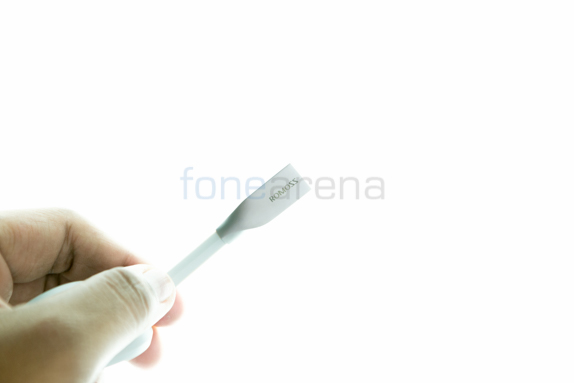 The cable comes with a length of 1 metre which is pretty much the standard length that comes with most smartphones. It uses all copper materials for best conductivity and also has an alloy casing for the connectors at the end. It uses eco friendly TPE material on the outside that comes in various colours too.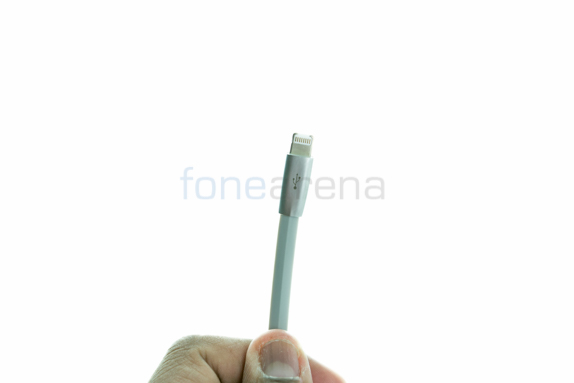 The flat cable design with a raised centre makes it easier to fold and carry the cable and makes it tangle free as well.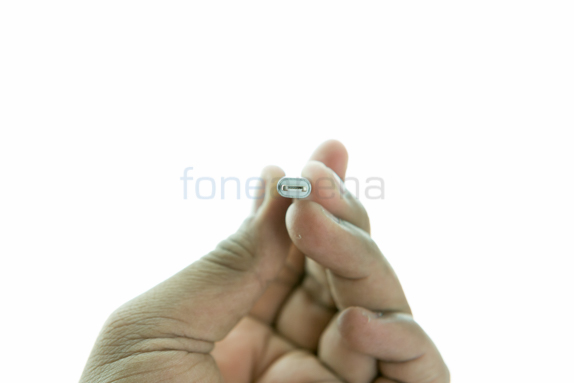 Performance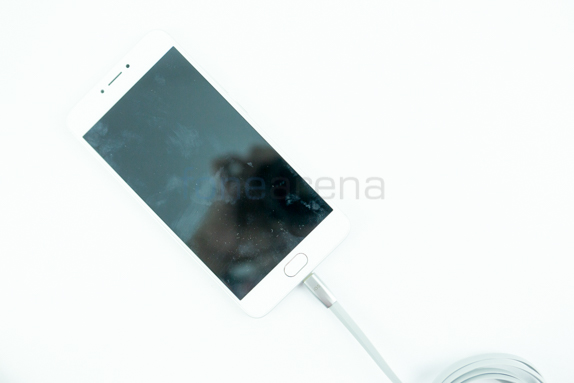 The Rolink Hybrid is capable of fast charging and supports various fast charging formats such as Qualcomm's QuickCharge, Samsung's Adaptive Fast Charging, Mediatek's Pump Express etc. In our tests, we found that the charging speeds were practically the same as the cables provided by the manufacturer. In terms of data transfer speeds too, the cable is almost identical with speeds dropping only by a tiny margin which has no effect on practical use cases to be honest.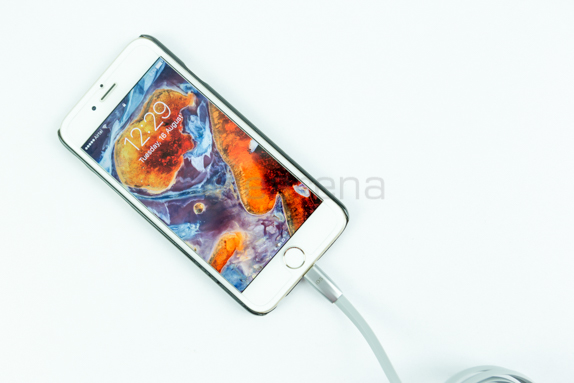 Another use case for the cable is for those of you who use powerbanks since many powerbanks come with USB Type-A ports for output so your default Lightning cable will be sufficient but the input port is microUSB. Now, there are power banks that utilise Lightning ports for input as well but they are rare and more often than not, people have microUSB ones only.
Conclusion
The Rolink Hybrid from Romoss is a really nice cable and one that can make your life a whole lot easier and worry-free. The only downside about the connector is that the Lightning port will only go into your iOS device in one single way since the other side is microUSB only. But that is a minor tradeoff for the convenience that this cable offers. We hope that a Lightning/USB Type-C combination is possible in the future even though the implementation could possibly be very tricky.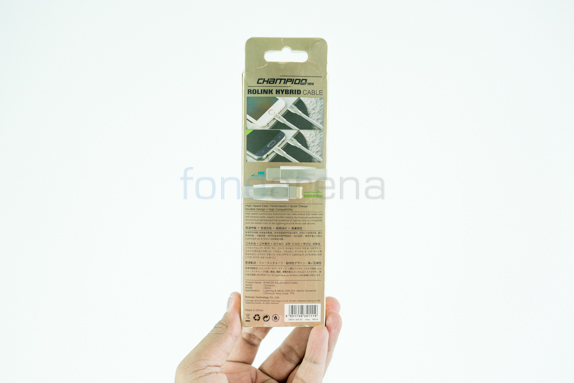 At the asking price of 12 Singapore $ (Around Rs 587 or US$8.82), the cable is most definitely worth it especially considering that you are essentially getting a microUSB and Lightning cable in one single unit. The price for a good quality Lightning cable along would normally cost you a lot more than that. You can find the cable here.
Pros
Unique Design
Good Build Quality
Really Practical
Fast Charging and Data Transfer Speeds
Tangle Free
Cons
Lightning Port will work only in one direction