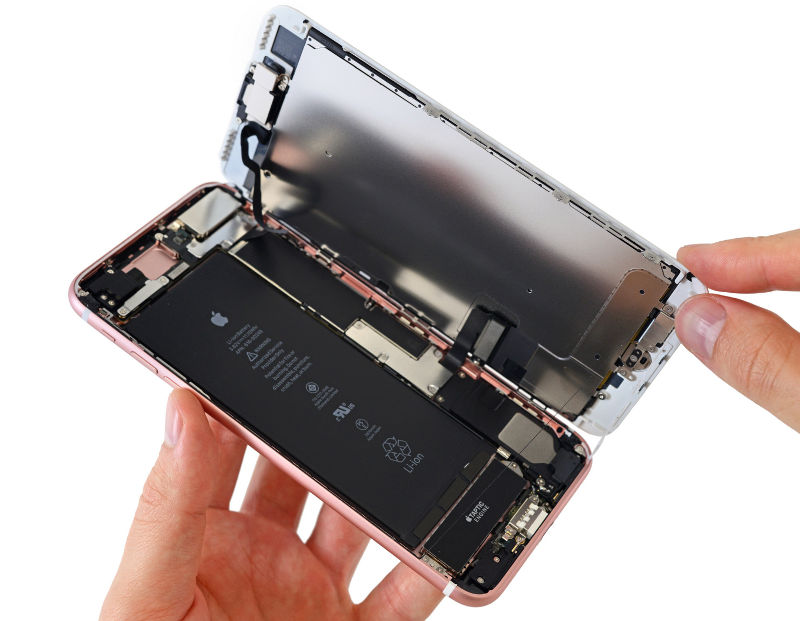 Apple iPhone 7 and iPhone 7 Plus smartphones went on sale today in over 25 countries. As usual, folks at iFixit have already managed to grab a iPhone 7 Plus from Japan and have given at a teardown treatment. Even though they are yet to teardown the iPhone 7, teardown by research firm Chipworks reveals all the internals that Apple doesn't mention in the spec sheet.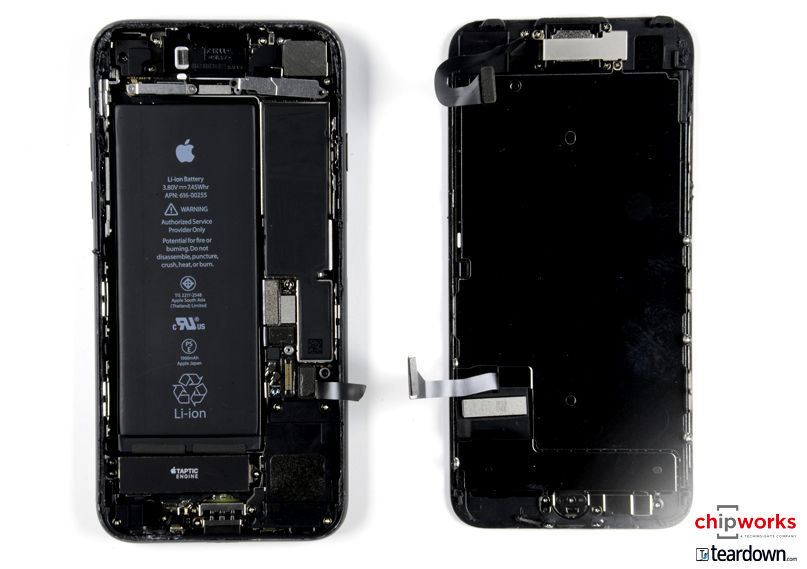 The main thing these teardowns confirm is the presence of Intel's LTE modem in some units. iFixit's iPhone 7 Plus unit from Japan has the model number A1785 and supports CDMA networks. It has Qualcomm MDM9645M LTE Cat. 12 Modem that offers download speed of up to 450 Mbps, compared to Qualcomm MDM9635M LTE Cat. 6 modem in the iPhone 6 and 6s Plus phones.
The iPhone 7 Plus from Chipworks is U.S. unit with the model number A1778 and support for GSM networks. This has PMB9943 modem, two PMB5750 transceivers and the PMB6826 power management IC, so this could have Intel XMM7360 modem, as rumored.
Apple already confirmed through the official site that models A1778 and A1784 do not support CDMA networks used by Verizon and Sprint. It is not still not clear if all the iPhone 7 and 7 Plus CDMA models will use Qualcomm chips and others without CDMA support will use Intel chip. We will find out if someone does a teardown of A1660 and A1661 models of iPhone 7 and 7 Plus, respectively.
Both the phones have Apple A10 Fusion (APL1W24) SoC and the space below the display that had 3.5mm audio jack is now replaced by Taptic Engine for the new pressure-sensitive Home button.
The iPhone 7 has Samsung 2GB LPDDR4 RAM (K3RG1G10CM) memory and Toshiba 128 GB NAND Flash (THGBX6T0T8LLFXE) storage. It has 1960 mAh battery, compared to 1715mAh battery in the iPhone 6s and 1810mAh  battery in the iPhone 6.
The iPhone 7 Plus has Samsung 3GB LPDDR4 RAM (K3RG4G40MM-YGCH) and Toshiba 128 GB NAND Flash (THGBX6T0T8LLFXF). It has 2,900 mAh battery, compared to 2,750 mAh battery in the iPhone 6s Plus and it is slightly smaller than the 2915mAh battery in the iPhone 6 Plus.
These phones have IP67 ratings for water resistance, so these have strong adhesive to offer better water resistance, including rubber gasket for lightning port, capable of holding back a 50 meter column of water. The plastic SIM eject plug and SIM tray also have a rubber gasket to protect the phone from dust and water.