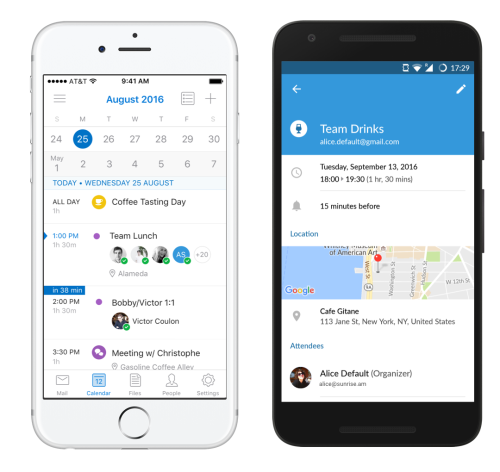 Microsoft is officially pulling the plug on Sunrise Calendar app it had acquired last year in February. 
Sunrise said the app's calendars have stopped updating and users will no longer be able to access their accounts through the app or website as of September 14. Microsoft was supposed to shut down Sunrise on August 31, but the company ran into some issues that caused the delay.
Along with shutting down Sunrise, Microsoft has also updated Outlook app on Android and iOS with new features. Outlook is getting Interesting Calendars, which allows you to subscribe to your hometown sports team's calendar and see the events automatically pop up in your calendar. The event icons are getting some new graphic which can be selected at the time of creating an event. While creating an event you can start typing a location and choose suggestions which are powered by Bing and Outlook will include a map with your event details.
Outlook also gets an updated date and time pickers that makes scheduling easier. The update also brings the ability to edit recurring meetings from your mobile device and soon, the ability to create recurring events. Microsoft also updated the app with Skype for Business support.