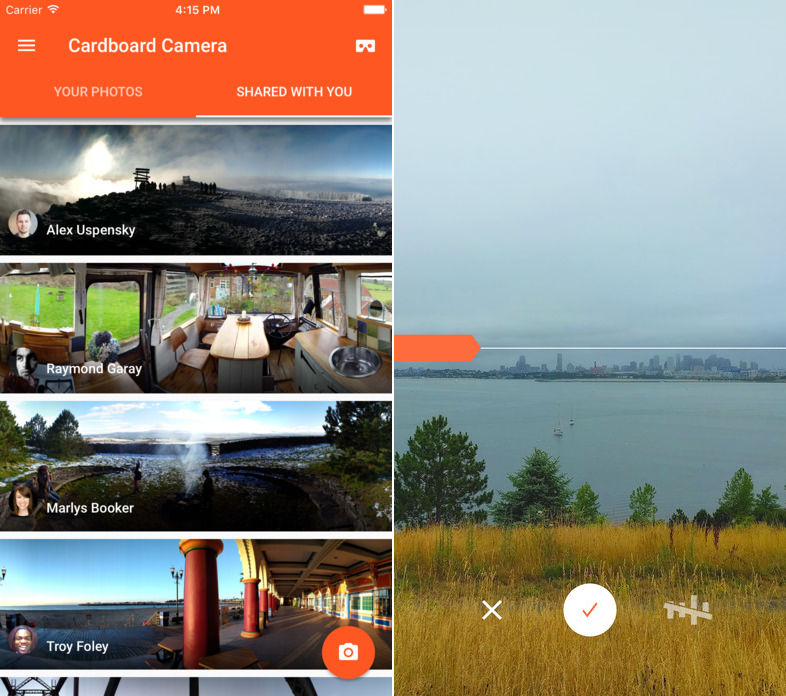 Google has finally launched its Cardboard Camera app for iOS devices. This lets you capture 360-degree virtual reality photos that can be viewed on the phone using Google Cardboard or other VR headsets. This was launched for Android back in December last year. "To capture a VR photo, hold your phone vertically, tap record, then turn around as though you're taking a panorama."
Now you can also share your VR photos others on both iPhone and Android devices. You can select multiple photos to create a virtual photo album, tap the share icon, and Cardboard Camera will generate a link that can be shared easily. These 360-degree images can be viewed using a VR viewer like Google Cardboard.
VR photos are three-dimensional panoramas, with slightly different views for each eye, so near things look near and far things look far. You can look around to explore the image in all directions, and even record sound with your photo to hear the moment exactly as it happened.
Download  Cardboard Camera (Free) – iPhone and iPad | Android