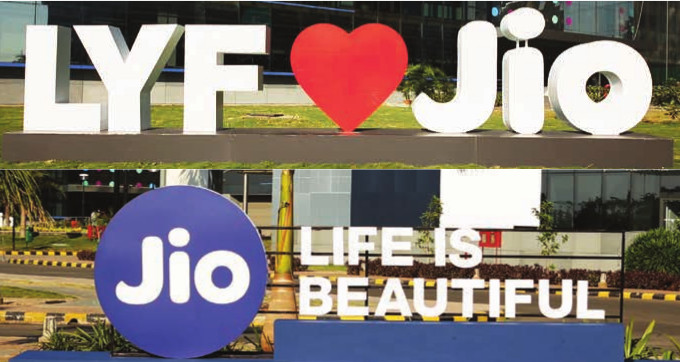 Jio Preview offer is now officially available for all Gionee, Karbon, Lava and Xolo 4G devices. This lets users enjoy free 90 days of unlimited data, calls and messaging for 90 days. Yesterday it expanded to YU, Micromax, TCL and Alcatel 4G devices,  last week it was expanded to Samsung and LG 4G smartphones, earlier this week it was expanded to ASUS and Panasonic devices.
Apart from its own LYF phones, Jio Preview offer is now available for 4G phones from 11 smartphone brands.
This requires you to Install the MyJio App and generate code on the eligible phones and submit your KYC documents at a Reliance Digital or Dx Mini Store to get your free Jio SIM card that offers 90 days of unlimited 4G data, calls, SMS and access to Jio's suite of apps.
You can follow the instructions here mentioned for Samsung phones to get a SIM and activate the unlimited offer.
This offer is applicable to both new and existing users of all 4G smartphones from Gionee, Karbon and Lava, including Xolo.
List of Gionee devices eligible for the offer:
Gionee E8, F103 Pro, F103(1GB), F103(2GB), F103(3GB), M4, M5, M5 Lite, M5 Lite CDMA, M5 Plus, P5L, S Plus, S6, S6s, S7, V6L
List of Karbonn devices eligible for the offer:
Karbonn Aura 1, Aura Power, Quattro L45 IPS, Quattro L50 HD, Quattro L51 HD, Quattro L52 VR, Quattro L55 HD
List of Lava devices eligible for the offer:
Lava A71, A72, A76, A76 Plus, A88, A89, A97, Ivory s 4g, Lava V5 M, Pixel V2, V2s, X10, X11, X12, X17, X28, X38, X41, X41 Plus, X46, X50, X50 Plus, X81
List of Xolo devices eligible for the offer:
Xolo Black-1X, era 4G, era 4K, era X and upcoming Xolo era 1X and era 2X
Commenting on the partnership, Gaurav Nigam, Product Head, Lava International Limited, said:
Lava as a reliable brand, is delighted to create customer experience that gets better with every interaction. In this direction, we are extremely pleased to extend our association with Reliance Jio and offer unlimited calling and 4G data on our 4G smartphones as per the Jio Preview offer. In line with our brand promise, this partnership will help our customers enjoy a splendid and seamless smartphone experience.