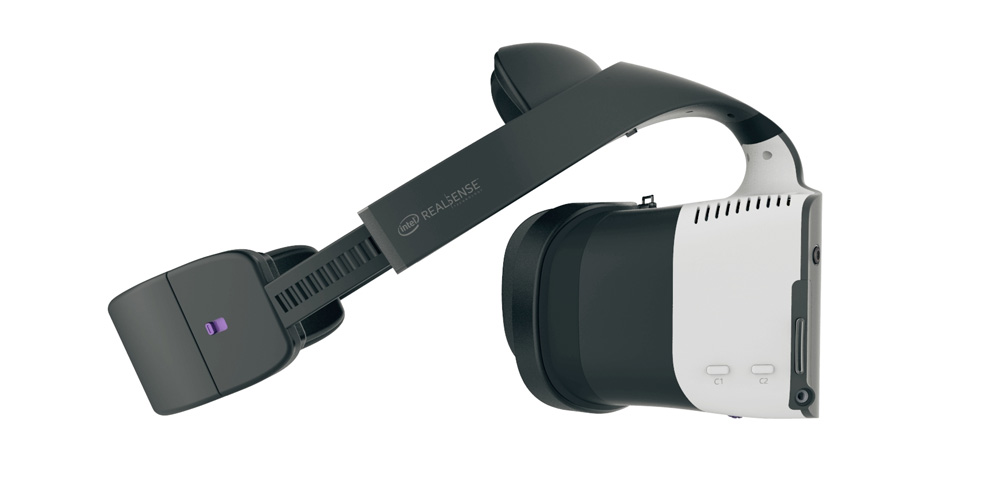 Intel showcased its all-in-one virtual reality (VR) headset dubbed as Project Alloy at the 2016 Intel Developer Forum in San Francisco.
The wireless Project Valley VR headset is standalone and does not need to be attached to a computer. The computing power is located in the Alloy Head-Mounted Device (HMD), which allows the user to experience VR untethered. The headset uses Intel's RealSense technology which essentially are cameras that can measure relative depth and position, and even orientation. These cameras and sensors that are attached to the headset allows a user to introduce objects from the real world. The VR headset offers "room-to-room" tracking and lets you move around the environment.
Additionally, Intel is collaborating with Microsoft to optimize Windows-based content and experiences on Intel-based VR devices such as Alloy. Intel said it will open the Alloy hardware and provide open APIs for the ecosystem, allowing developers and partners to create their own branded products from the Alloy design, in 2017.