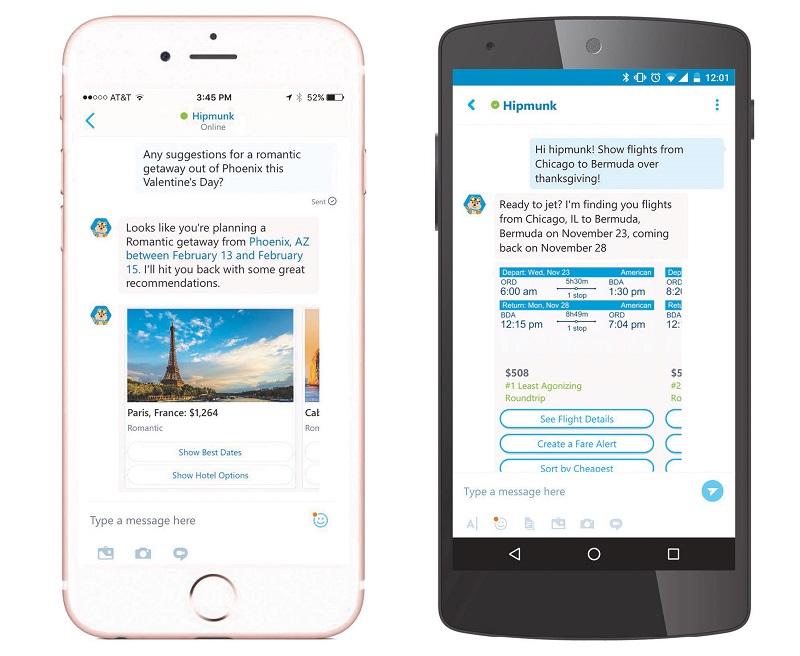 Microsoft had introduced Skype Bots in March earlier this year following which these bots received an update last month. Now, Skype is adding new bots to the platform that are aimed at making it easy for you to make travel plans, buy tickets for events and so on.
Hipmunk, StubHub, IFTTT and Skyscanner are the new Skype bots. The StubHub Bot will allow users find tickets to concerts and other events. The IFTTT Bot will keep you informed with automated messages from the apps, devices, and websites you love based on the triggers of your choice, including breaking news, the weather, social media notifications, someone at your door, and more.
Moving on, the Hipmunk Bot will assist you with flight, hotel, and general travel advice based on your specific preferences, such as price, vacation theme.
The new Skype Bots are available on their Android, Windows, iOS, Mac and Web app