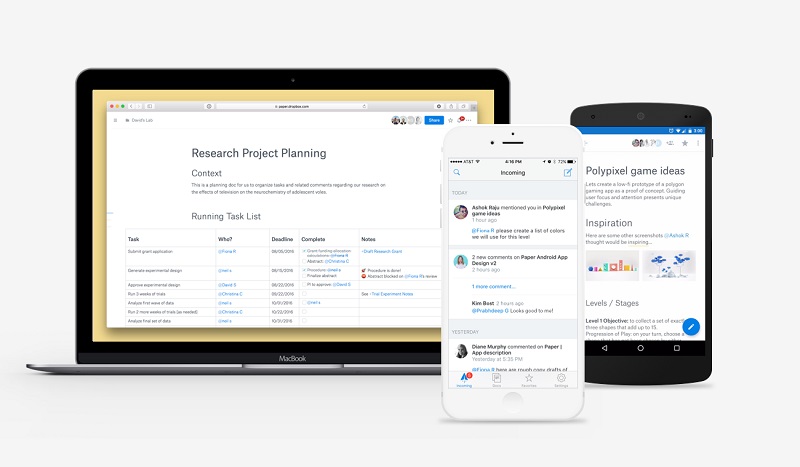 Dropbox has rolled out online document creation and editing tool Dropbox Paper in open beta. Dropbox Paper tool aims at increasing productivity by helping users create collaborative docs and share important information.
Paper was available to a limited number of teams in private beta. Now, the app is getting enhanced tables, image galleries, and desktop, web, and mobile notifications along with improved search. Paper is being rolled out in open beta on Android and iOS. The mobile apps lets you get project updates, make edits, and respond to feedback on the go.
Users can connect their Google Calendar with the app and it will create custom notes doc and automatically share it. In addition, they can create a checklist and assign tasks to others by simply adding "@" and a team member's name.
In order to take advantage, you will first have to sign up for the Dropbox Paper beta program, then download the apps from the App Store or Google Play. The Paper mobile app for Android is now available to users worldwide. The iOS app is coming soon for users in the EU.