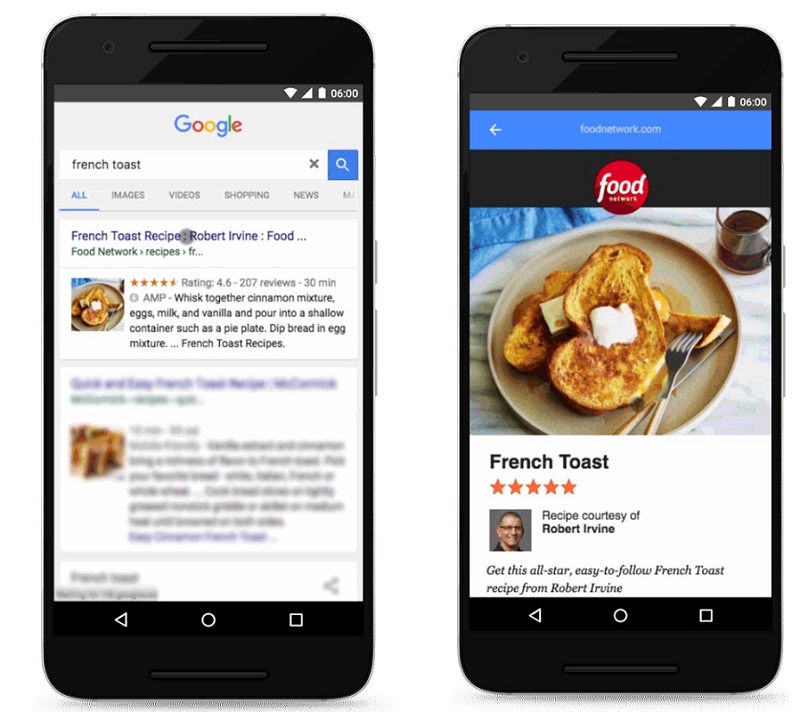 Google had announced Accelerated Mobile Pages (AMP) last year in October following which it was also launched in India earlier this year. Now, Google is expanding AMP to search on your smartphones or tablets.
Until now AMP were seen in the "Top stories" section of the Google Search Results page on mobile phone. Now, AMP support has been expanded across the entire search results page and is not restricted to just the "Top stories" section. Google says it has more than 150 million AMP docs in our index, with over 4 million new ones being added every week.
Nick Zukoski, Software Engineer, Google said in a blog post,
To clarify, this is not a ranking change for sites. As a result of the growth of AMP beyond publishers, we wanted to make it easier for people to access this faster experience. The preview shows an experience where web results that that have AMP versions are labeled with the AMP logo. When you tap on these results, you will be directed to the corresponding AMP page within the AMP viewer.
Google will now indicate AMP articles with a small icon for all search results. Clicking on that blue link will take you to the AMP version of the story instead of the traditional website. AMP for mobile search is currently in developer preview and Google plans to launch it widely later this year.