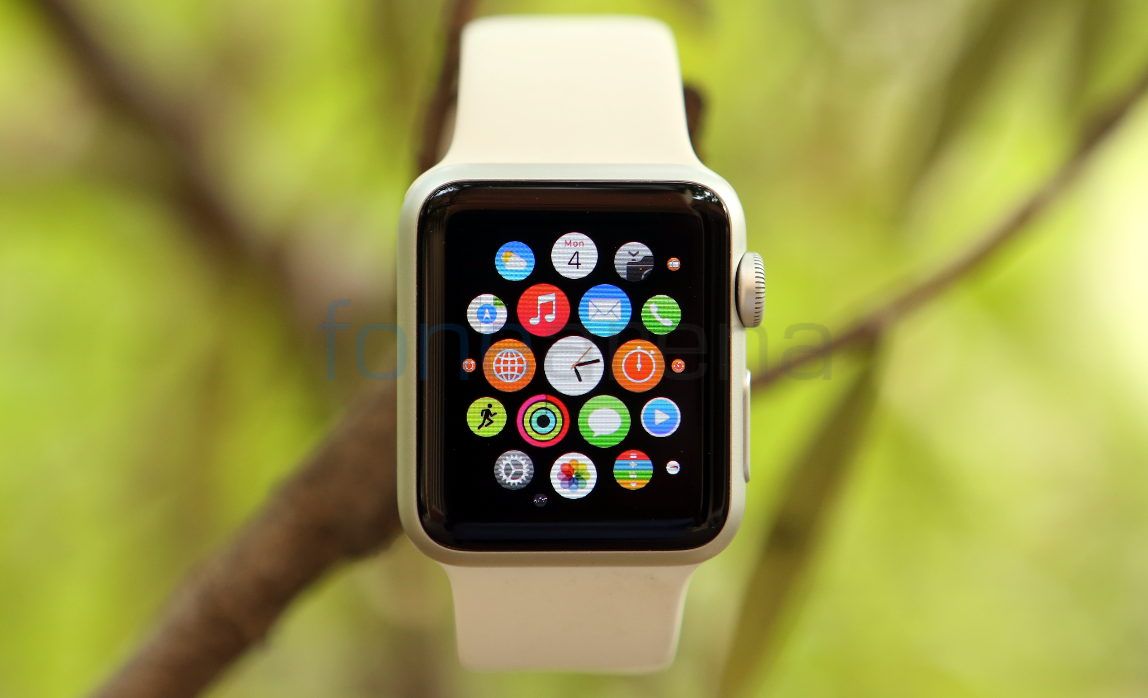 Global smartwatch shipment, for the first time saw a year-over-year decline of 32%, according to preliminary data from the International Data Corporation (IDC) Worldwide Quarterly Wearable Device Tracker.
Smartwatch vendors shipped 3.5 million units in the second quarter of 2016 (2Q16), which was down substantially from the 5.1 million shipped a year ago. Apple maintained top spot by shipping 1.6 million watches and a market share of 47% however, it was the only vendor among the top 5 to experience an annual decline in shipments.
Jitesh Ubrani, senior research analyst for IDC Mobile Device Trackers said,
Consumers have held off on smartwatch purchases since early 2016 in anticipation of a hardware refresh, and improvements in WatchOS are not expected until later this year, effectively stalling existing Apple Watch sales. Apple still maintains a significant lead in the market and unfortunately a decline for Apple leads to a decline in the entire market. Every vendor faces similar challenges related to fashion and functionality, and though we expect improvements next year, growth in the remainder of 2016 will likely be muted.
Giving vendor highlights, the research firm shared that Apple faces the same challenges as other OEMs, but the pure exposure of the device and brand through tactical marketing gives it a leg up on the competition. Watch 2.0, along with updates to watchOS, could help drive existing user refresh and more importantly, a new wave of first-time buyers. Samsung grabbed second spot by with a market share of 16% followed by Lenovo (9%) and LG (8%) at fourth and fifth spot respectively. Garmin came in fifth and almost doubled its share since last year due to the introduction of new smartwatches like the Fenix 3.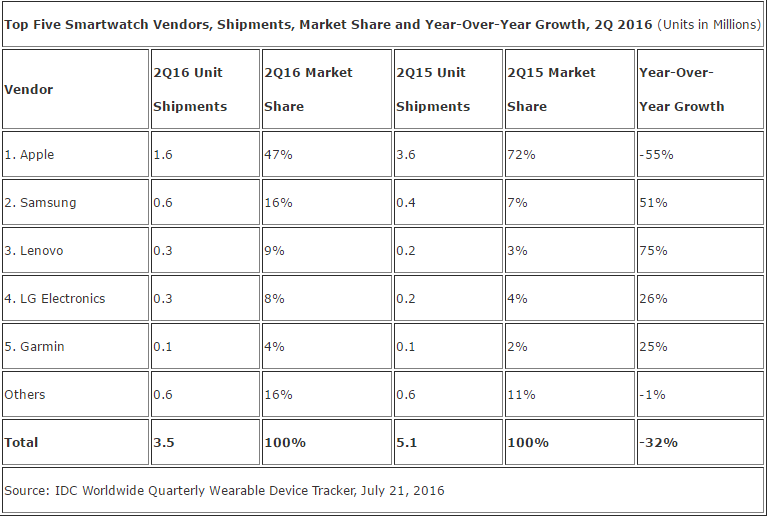 Ramon T. Llamas, research manager for IDC's Wearables team said,
To date, only a small handful of traditional watchmaker brands have entered the smartwatch market, trailing far behind their technology brand counterparts. This seems to be changing, albeit slowly, as key vendors like Casio, Fossil, and Tag Heuer have launched their own models to the market. Still, participation from traditional watchmaker brands is imperative to deliver some of the most important qualities of a smartwatch sought after by end-users, namely design, fit, and functionality. Combine these with the brand recognition and distribution these brands already have, and it's reasonable to expect the smartwatch market to grow from here. Continued platform development, cellular connectivity, and an increasing number of applications all point to a smartwatch market that will be constantly changing. These will appeal to a broader market, ultimately leading to a growing market.
IDC does expect to see the market return to growth in 2017 driven by the aforementioned market developments