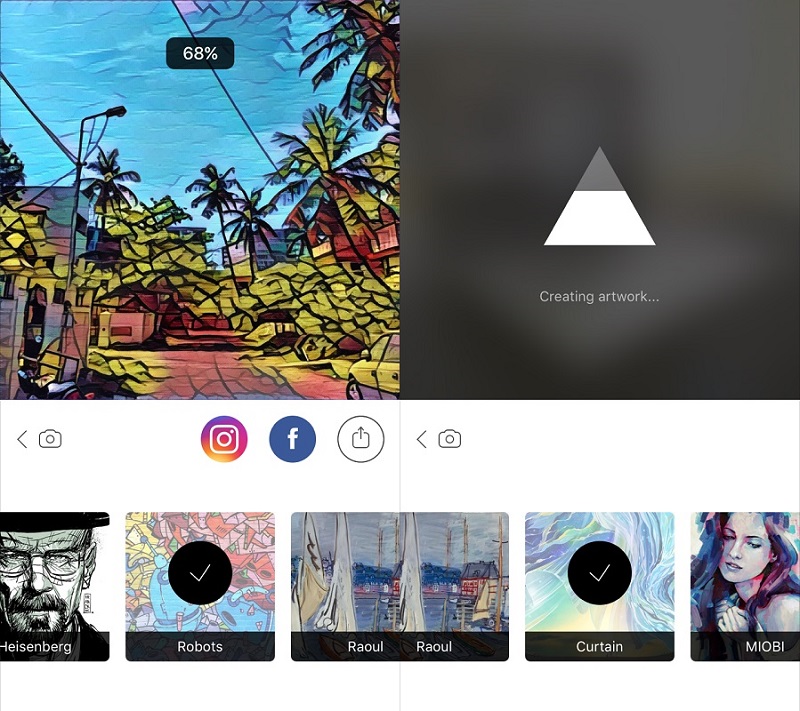 Today, app stores are filled with an array of photo editing apps. However, a new app dubbed as Prisma has suddenly become the talk of the town thanks to its unique filters. Let's take a look why the app has taken the online world by storm.
The app has a simple and clean UI. You can capture a photo from the in-app camera or choose any photo from you iPhone's camera roll. Similar to Instagram, you can adjust, crop, zoom in or zoom out, rotate the photo and move on to the main part of selecting the art like filter. You can select from a number of filters including Impression, Curtain, Running in the storm, Mondrian and others. It lets you follow the styles of Van Gogh, Picasso, Levitan for your photos.
Finally after selecting the filter of your choice you can share the photo to Instagram, Facebook and other social networks.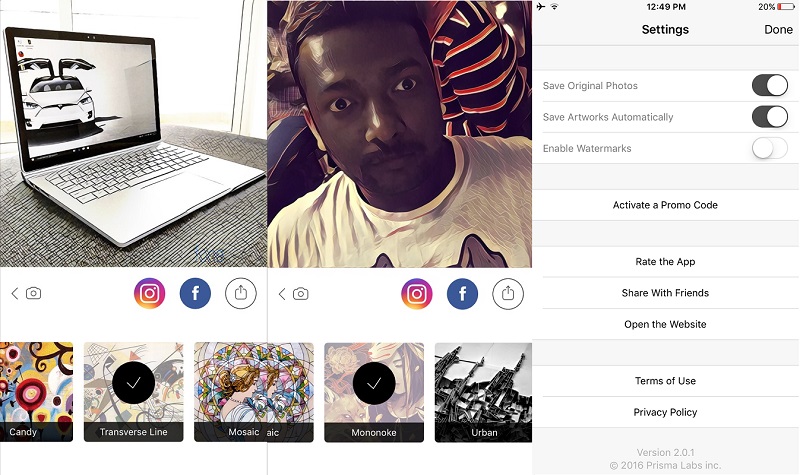 The app is now available on the App Store and reports claim that it would hit Google Play Store by the end of this month. Prisma uses "a unique combination of neural networks and deep artificial intelligence helps you turn memorable moments into timeless art.
Prisma is currently available in 25 countries and is getting around 300,000 downloads across 10 of those markets per day.