Apple just announced that they have sold the 3 millionth iPad.  The company sold 1 million units in under 28 days and the next million in 32 days and now the  next one million in just 20 days !  The iPad is not going to replace the personal computer but it's certainly finding a lot of buyers !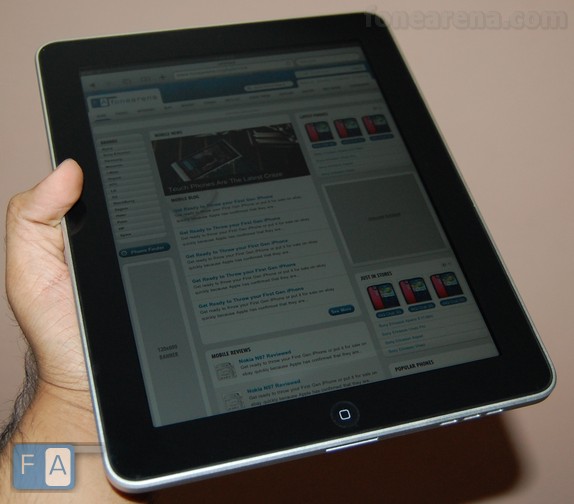 We have an iPad here at FoneArena and absolutely love it apart from the fact that it has still not got the iOS4 update !
CUPERTINO, California—June 22, 2010—Apple® today announced that it sold its three millionth iPad™ yesterday, just 80 days after its introduction in the US. iPad is a revolutionary and magical product that allows users to connect with their apps, content and the Internet in a more intimate, intuitive and fun way than ever before.

"People are loving iPad as it becomes a part of their daily lives," said Steve Jobs, Apple's CEO. "We're working hard to get this magical product into the hands of even more people around the world, including those in nine more countries next month."

Developers have created over 11,000 exciting new apps for iPad that take advantage of its Multi-Touch™ user interface, large screen and high-quality graphics. iPad will run almost all of the more than 225,000 apps on the App Store, including apps already purchased for your iPhone® or iPod touch®.

Users can browse the web, read and send email, enjoy and share photos, watch HD videos, listen to music, play games, read ebooks and much more, all using iPad's revolutionary Multi-Touch user interface. iPad is 0.5 inches thin and weighs just 1.5 pounds—thinner and lighter than any laptop or netbook—and delivers up to 10 hours of battery life.
via Apple