Excited, downloaded and installed, yes I am talking about iOS 4.0 night(IST). So yesterday was the day you did this big download and has started enjoying 100 of new features on your Apple devices. Some might have stayed away from this update fearing, they might loose their jailbreak and the device will get locked. Your fear is over all thanks to iPhone Jailbreak team, they have launched their tools within 8 hrs of launch of new iOS.
Note: This only works on iPhone 3G and iPod Touch 2G as of now.
Step 1: If you have iPhone/iPod Touch running OS 3.13(not jailbroken) upgrade to new iOS 4.0.
Step 2: Download redsn0w beta ( This is still a beta version)
Step 3: Open redsn0w and select the iOS 4.0 IPSW that you used to upgrade your iPhone/iPod Touch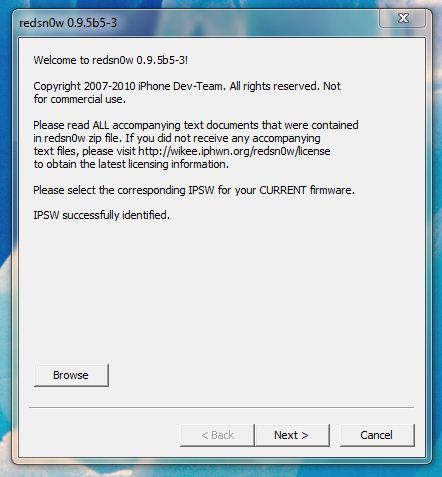 Step 4: Then select Install Cydia(mandatory) and other options are optional but they will eat up your battery and slow down your device.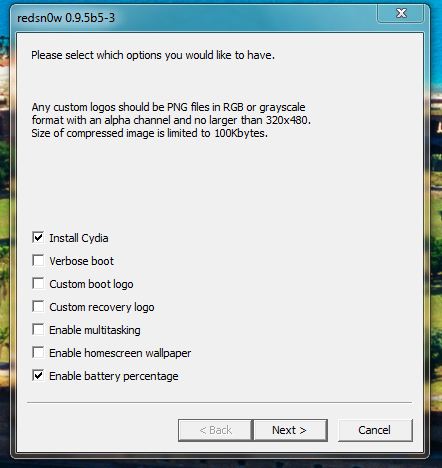 Step 5: Then follow the on screen instructions to successfully jailbreak your device.
Step 6: After your device has been jailbroken it will reboot, after that switch on WiFi(preferred) and click on Cydia. Cydia will take quite amount of time to reorganize, reload and update itself. If asked do the complete upgrade inside Cydia.
(Upto this you have jailbreaked your device successfully)
Step 7: To unlock your device , launch Cydia Installer
Step 8: Click on manage tab-> press edit(top right)-> then press add (top left).
Step 9: Enter http://repo666.ultrasn0w.com as the source url and press the Add Source button.
Note: ultrasn0w is spelled with a zero, not the letter "o".
Step 10: After the source has been added, select http://repo666.ultrasn0w.com/ from the list of user entered sources.
Step 11: Select ultrasn0w->install it and reboot the device
Step: 12: Their is no Step 12, you have successfully unlocked your device, now insert any SIM of your choice an enjoy.