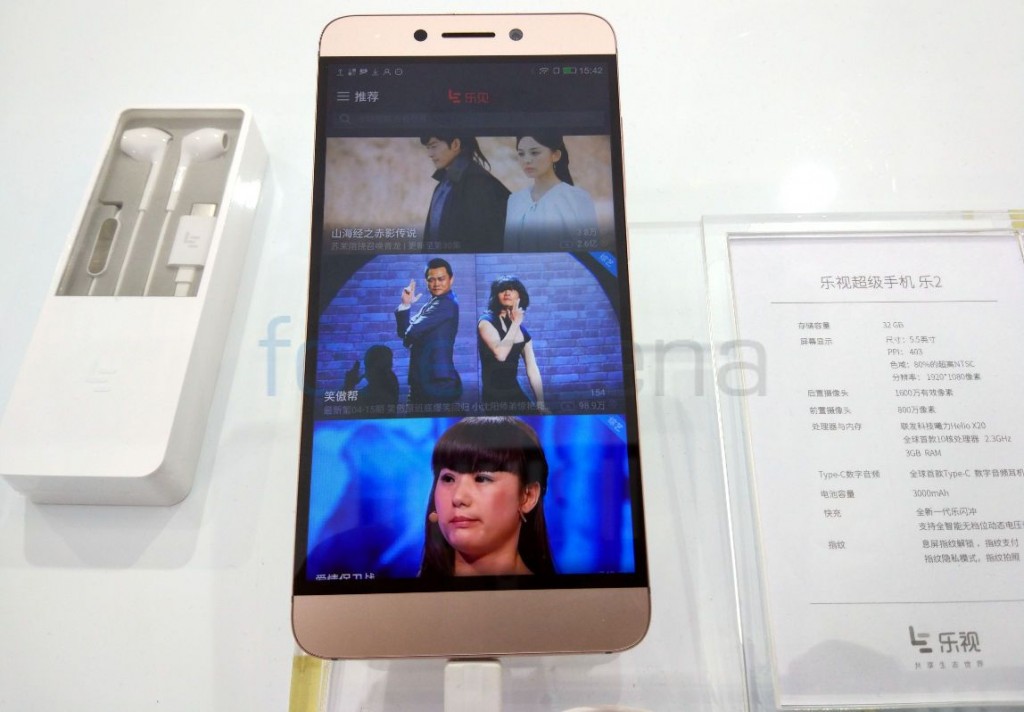 It's a virtual war in India's burgeoning smartphone market especially in the mid-segment category, where most smartphone manufacturers see growth coming from. A research report from Cyber Media Research (CMR), suggests that for the first time in India, the average selling price of smartphones rose 25% year-on-year, with the mid-range category, 10-15k becoming more popular to beat the budget category, 6-8k. This has resulted in consumers being swamped with options, leaving them spoilt for choices but also bewildered and confused at the same time.
LeEco's recently launched Le 2 smartphone has taken the Sub-15k category by storm. Owing to its powerful processor, best-in-class design and revolutionary CDLA technology which has taken audio experience in smartphones to a whole new level, Le 2 is a tough competitor to its peers such as Samsung Galaxy J7 (2016) and Xiaomi Redmi Note 3.
From a consumer standpoint, it is now more important than ever that a smartphone exceeds all expectations across categories – display, camera quality, storage capacity and aesthetics among others. And Le 2 ticks all boxes here which makes it a headliner among smartphones in this category as per technology experts!
And here's what makes this all possible –
Processor: Powerful and delivers a seamless performance
Le 2's performance is considerably enhanced from the earlier models and complementing its 3GB of RAM and 32GB of onboard storage is the powerful Octa-Core Qualcomm Snapdragon 652, the fastest processor in this price segment. On the other hand, Redmi Note 3 is powered by hexa-core Qualcomm Snapdragon 650 SoC and comes with 2/3GB RAM and packs 16/32GB of internal storage. Samsung Galaxy J7 (2016) is backed by 1.6GHz octa-core Samsung Exynos 7870 processor, comes with 2GB RAM and packs 16GB internal storage. With these specifications, Le 2 promises to deliver an unmatched experience to users without any issues of their smartphone lagging.
Le 2 clearly wins hands down when one looks at its processor and storage capacity, making multi-tasking a delight for users.
Display: Big and Bright
One of the most important aspect that users consider when deciding on a smartphone is the display quality it offers, that majorly dictates how their overall experience with the phone will be.
LeEco's Le 2 flaunts a 5.5 inch Full HD display and comes with an in-cell display screen which is usually featured with flagship phones. The screen's blue light filter helps reduce eye fatigue, while at the same time, the in-cell screen allows devices to be thinner and lighter.
Here again, Le 2 stands out with its amazing display, making viewing experience for users an excellent one!
Additionally, Le 2 has an edge with its content proposition and flaunts the world's first CDLA technology, patented by LeEco that gives users benefits that no one smartphone offers!
Le 2 comes bundled with one year LeEco Membership worth Rs. 4900 that gives users access to Big Ticket International Live Concerts, exclusive Live Streaming of Major Entertainment Events & Music Concerts Worldwide among other benefits.
Le 2 also incorporates the World's first CDLA Standard that enables end-to-end lossless digital music transmission. The Le 2 smartphone adds a whole new dimension to the future of smartphones by taking a leap into the next big thing in audio technology – Continual Lossless Digital Audio (CLDA) technology that has made the traditional 3.5 mm audio jack redundant.
And all this comes packed to users in Le 2 at a competitive price of Rs 11,999. While Samsung J7 (2016) is available at a price of Rs 15,990 and Redmi Note costs Rs. 11,999 for the top-end model. Here as well LeEco's Le 2 stands out given the plethora of benefits its Membership offers to users.
Model
Le 2
Samsung J7(2016)
Xiaomi Redmi Note 3
Resolution
1920×1080(403ppi)
1280×720(267ppi)
1920×1080(403ppi)
Chipset
Snapdragon 652 with Adreno 510
Exynos 7870 with Mali-T830
Snapdragon 650 with Adreno 510
Processor
1.8 GHz Octa-core
Octa-core 1.6 GHz
Quad-core 1.4 GHz & Dual-core 1.8 GHz
Memory
32GB
16GB
16GB/32GB
RAM
3GB
2GB
2GB/3GB
Camera
16MP/ 8MP
13MP/ 5MP
16MP/ 5MP
OS
Marshmallow
Marshmallow
Lollipop
Audio
CDLA
3.5mm
3.5mm
Bundled up
– Eros Entertainment for One year
– Yupp TV subscription for one year
– 5TB cloud storage
@ 4900
– Rs 1200/- Off On All SBI Debit/Credit Card Purchases, Double Data Offer On Vodafone Made On All Data Purchases From 28th June, 2016 Till 30th September 2016 And Free CDLA Earphones Worth Rs. 1990
Price
INR 11,999
INR – 15,990
INR – 9,999 / 11,999
Registrations have already started for the first Le 2 flash sale at 12 noon on June 28 on Flipkart and LeMall. Registrations for which will close at 11 AM, on the same date.
This is a sponsored post.