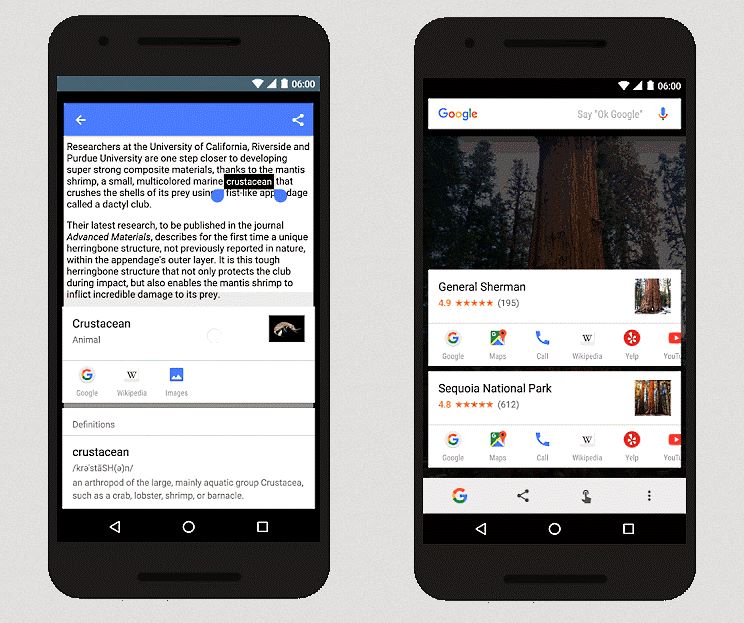 Google has added image and text search support for Android's 'Now on Tap' feature in Marshmallow.
Starting today, users will now be able to get information of what they specifically select in an article, app, email, or chat with a lot of text. It's a major improvement to the feature as you will get more precise information.
How this works is that you can select the exact word or phrase to search information with Now on Tap and it will fetch the information cards for you.
Word definitions are currently only available in English but will be rolling out to other languages over the coming weeks.
Not just this, you will also be able to search information about any image or photo that you have in Photos app. All you need to do is just open that image and long press the home button to get information. This works across all your apps, not just Photos. So, if you're browsing Pinterest and want to know about any particular image, then this will work like instant image search without having to leave the app.
Furthermore, for certain images or objects, you will also be able to search via your camera app in real time. So just point your camera to any popular architecture, movie poster or magazine and then long press the home button to activate Now on Tap. You don't need to click picture, as it works in real time.