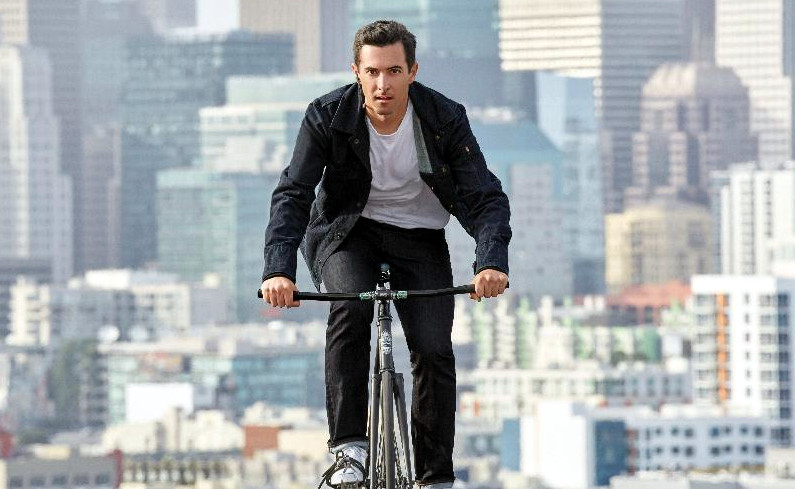 Levi and Google's Advanced Technology and Projects (ATAP) have partnered to introduce its latest wearable technology – the Levi's Commuter x Jacquard by Google Trucker Jacket at the Google I/O 2016. It is based on Google's Project Jacquard that was announced at the I/O developer conference last year.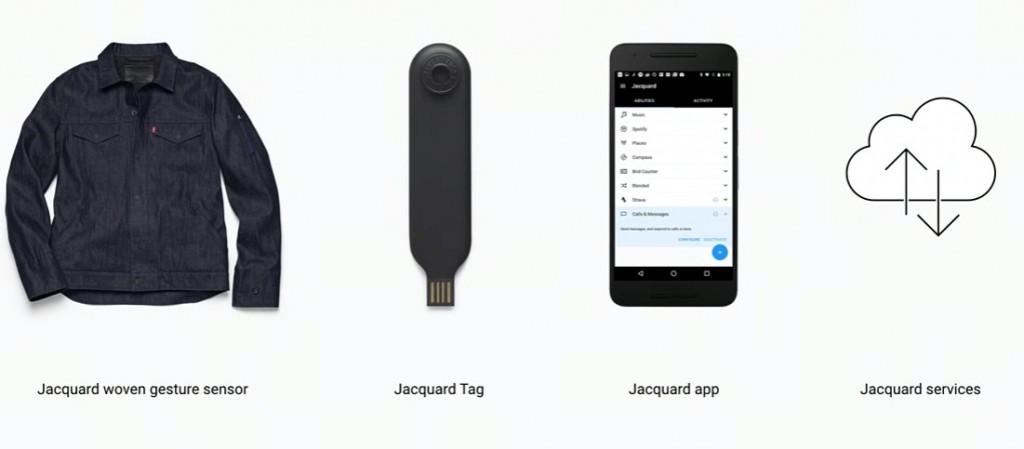 Designed specifically to meet the needs of urban cyclists, this has gesture sensor and Jacquard Tag to stay connected using touch interactions. You can tap, swipe or hold on the left cuff of the sleeve to carry out tasks like changing music tracks, blocking or answering calls or accessing navigation information and nearby places that are transmitted through voice.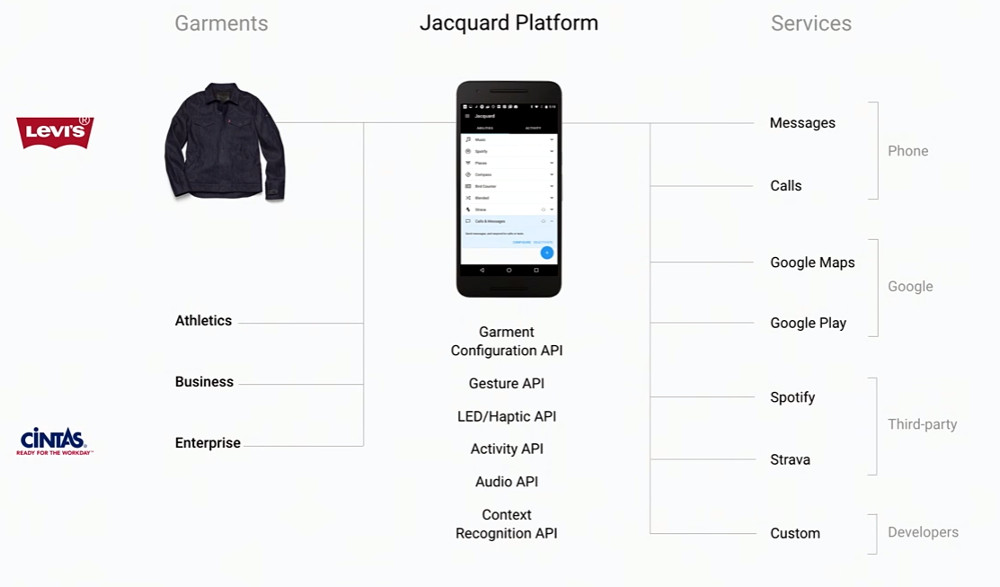 The Jacquard tag is flexible and has a USB connector so it can be charged every few days. You can remove the tag from the jacket and wash it like every other jacket. The snap button has a haptic motor in it for vibration feedback and a subtle LED light that glows to notify or help direct the user when travelling.  There is also a Jacquard app and it also connects to services like Spotify and Strava. Google will also release custom API and expand the garments to Athletics, Business and Enterprise.
Levi's Commuter x Jacquard by Google Trucker Jacket will be available in the Spring of 2017. A limited beta will be available in the fall of 2016.
httpv://www.youtube.com/watch?v=yJ-lcdMfziw
httpv://www.youtube.com/watch?v=grKHwQIaiaA