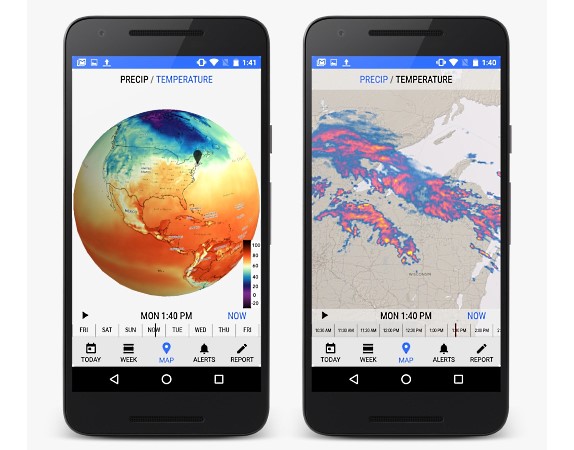 One of the popular hyperlocal weather app on iOS is now on Android. The app makers of 'Dark Sky' have released the Android version on the app after four years of its inception for iOS.
The Dark Sky for Android can be downloaded on both phones and tablets running Android 4.2 or higher, but unfortunately it isn't available for India region as yet. The Android version has all the features as that of Dark Sky for iOS. It can notify down-to-the-minute hyperlocal rain forecasts, accurate 24-hour and 7-day forecasts, and weather maps.  The maps feature in Dark Sky lets you explore the weather in the past or future, whereas the detailed radar provides real-time path information of the storm.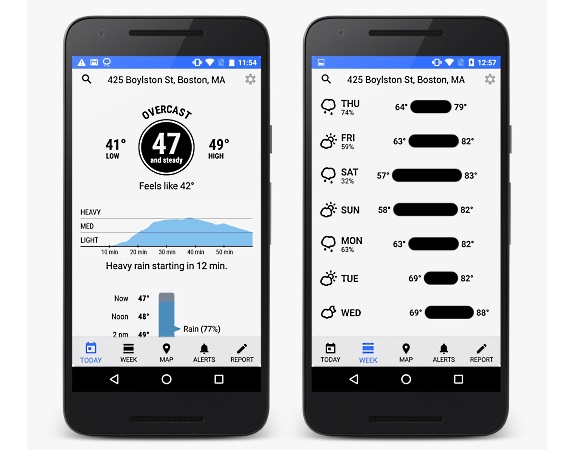 The app makers have also added home screen widgets (Next Hour, Today, and Weekly widgets) in Dark Sky for Android.
The Next Hour widget gives you our minute-by-minute rain forecast and graph right on your home screen; The Today widget gives you current conditions and a forecast for the day; and the Weekly widget shows you a summary of the week ahead.

We think a lot of our users are going to find these an extremely useful and convenient way to check the forecast before heading out.
Dark Sky for Android is available for free two week trial before purchase.  The free version provides current conditions, the next 24 hour forecast, a detailed next week forecast, and weather maps. But then there's an in-app purchase to upgrade to Dark Sky Premium, which unlocks the hyperlocal minute-by-minute forecasts, the fancy notifications/alerts, and widgets.
The Dark Sky Premium subscription is priced one dollar cheaper at $2.99/year than iOS app for $3.99/year.