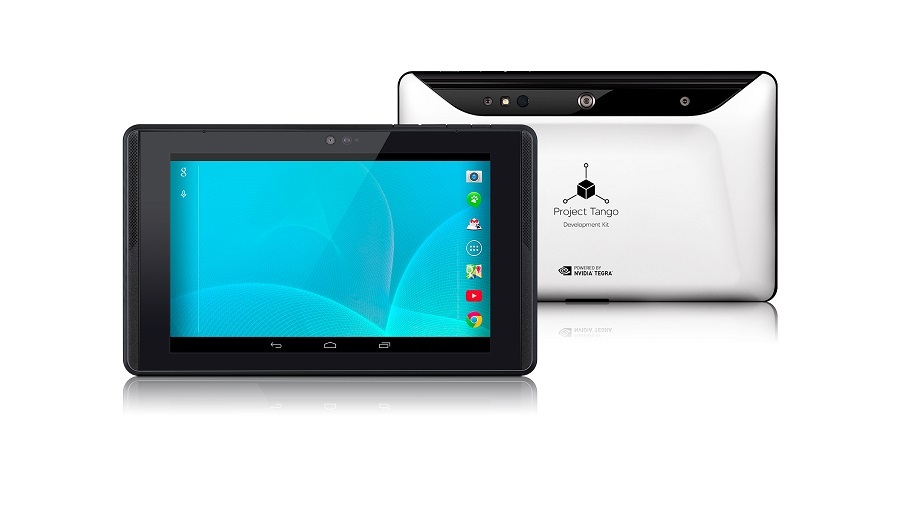 Google has big plans for its Project Tango and wants to use the technology for indoor 3D mapping, according to a report from Bloomberg.
The company is looking forward to build a full fledged 3D indoor mapping platform which will be used for wide variety of areas ranging from advertising to virtual reality. As per the report Google wants to "digitally map the interiors of buildings in 3D down to a resolution of a few inches and make money in virtual reality along the way".
Google is planning to use Project Tango to support a system for independent developers to create new virtual reality applications and services, said the report. The company is reportedly eyeing a "big expansion" of the project this year and wants to make Tango tech ubiquitous.
Bloomberg report stated,
Video games could have characters that hide behind real-life furniture. A museum app could show 3-D animations when you walk past an exhibit. A grocery store could highlight sale items and guide shoppers to the right shelf.
Just for a quick reminder, Project Tango that was part of Google's Advanced Technology and Projects group (ATAP) for two years became an official Google Project in February last year. The tablet has a special hardware and software designed to track the full 3D motion of the devices, while simultaneously creating a map of the environment. It runs Google's Android operating system and currently use Nvidia's Tegra K1 processor, come with 4 GB RAM and 128 GB of storage capacity and supports Wi-Fi and 4G LTE wireless connections.
The latest report comes only days after it was reported that Google is planning to announce a standalone Android VR headset at the upcoming I/O conference this week. Google is also expected to show off its 3D indoor mapping technology at this conference.